Videos
"Legally Blonde" Reveals Behind-the-Scenes Footage from Photoshoot
Behind-the-scenes footage of a photoshoot for "Legally Blonde" was recently uploaded online. In the video, Jessica is seen posing with her co-stars. Clips of Jessica's participation in the first run of "Legally Blonde" are included, as well as interviews with other actors in the musical.
Girls' Generation Visits the Blue House
The official YouTube channel for the Blue House, the office and residence of the South Korean president, recently posted a video compilation of visits from Girls' Generation and other celebrities. The members first appear at the 0:19 mark of the video when they visited on August 19th. Jessica also visited the Blue House with Krystal on September 19th, as shown at the 0:38 mark of the video.
Endorsements
Yakult Uploads New Facebook Cover Photo Featuring Jessica, Tiffany, and Yuri

Yakult released a new photo featuring Jessica, Tiffany, and Yuri for their "Diet LOOK" campaign. This newest picture is the current cover photo for Yakult's "Diet LOOK"
Facebook
page.
Innisfree Releases Video Featuring Yoona and "Little PSY"
Innisfree recently uploaded a CF for its product "Forest for Men", starring Yoona and Hwang Minwoo, also known as "Little PSY". The CF shows Yoona talking to the child star, who is famous for being featured in PSY's "Gangnam Style" music video, as they both dance adorably in a playground. With a few moves from Girls' Generation's well-known routines, Yoona shows just how cute she can be in the impromptu performance above.
Mamonde Uploads a Video for Its "Flower Event"
On November 7th, Mamonde held a special "Flower Event" that featured Yuri, one of the brand's main endorsers. In the video, Yuri delivers flowers and gifts to lucky fans who attended the special Mamonde event.
banila co. Releases New Advertisement Featuring Jessica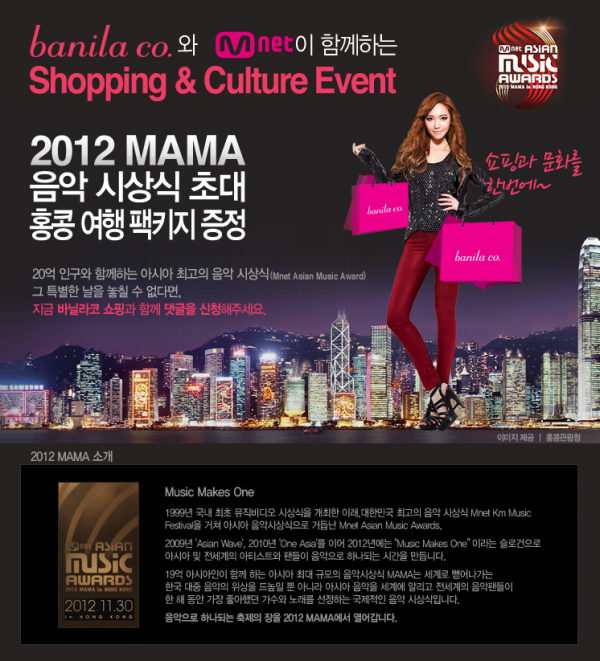 The official
Facebook
for banila co. released a new photograph featuring Jessica. The newest picture includes a dual promotion between banila co. and the "
2012 Mnet Asian Music Awards
".
Others
Girls' Generation Mentioned in British Newspaper As One of the "Next Big Things in Asian Pop"
Girls' Generation was included as one of the "next big things in Asian pop" in an article from "The Independent", a British newspaper. The article describes Girls' Generation as a group who performs "cute, electro-pop songs". The article also mentions the girls' hit songs and endorsements, along with their preparations for advancing into the U.S. and U.K. music scenes. The original article can be found here.
Tiffany to Be Featured in Volume 90 of "High Cut" Magazine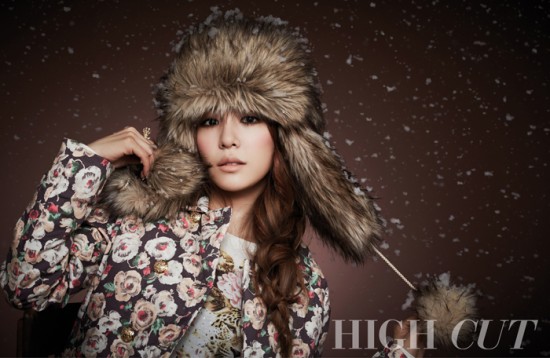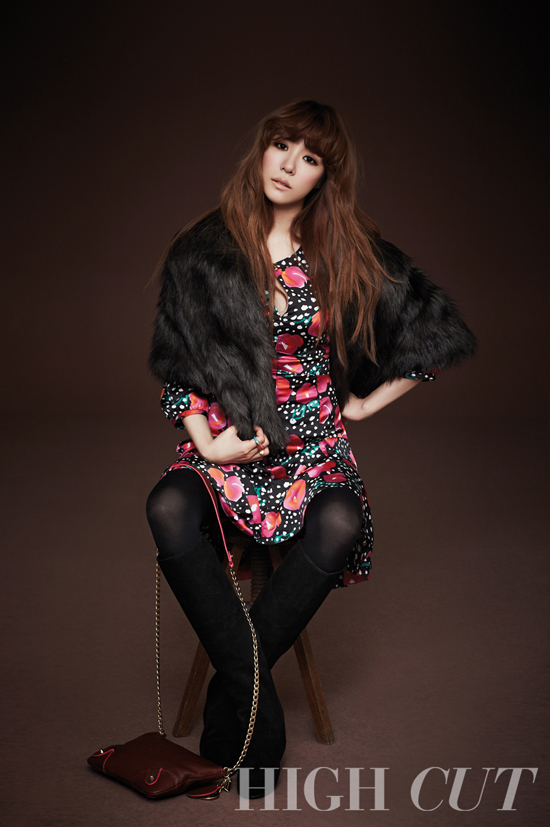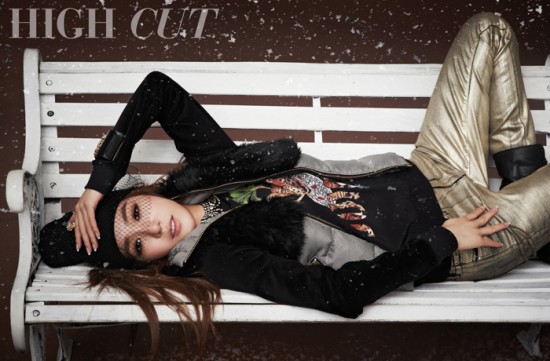 Tiffany will be featured in volume 90 of "High Cut" magazine. Three preview photos were released, with Tiffany sporting trendy winter fashion in each.
Taeyeon Leaves a Message on Girls' Generation's Japanese Mobile Fansite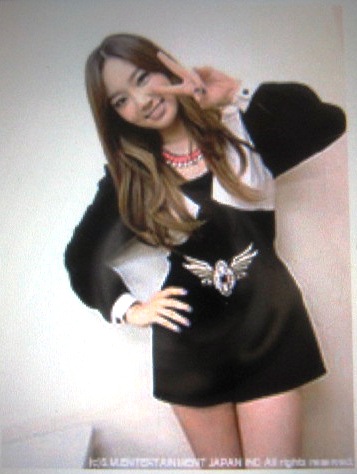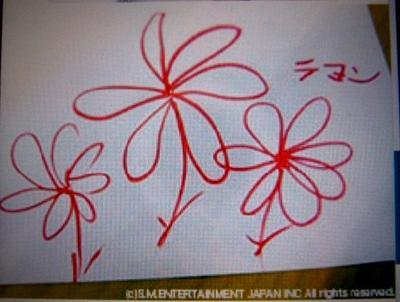 Taeyeon recently left a message on Girls' Generation's Japanese mobile fansite. In her message, Taeyeon said she was happy to meet SONEs at the "Playing with Girls' Generation" event and asked everyone what they thought about Girls' Generation's first performance of "FLOWER POWER". She also uploaded two photos, one of her posing in front of the camera in her "FLOWER POWER" outfit and one of a flower drawing, which she drew herself. For a full translation of the message, please check out Soshified's Translated Goodies Section.
Girls' Generation Mentioned in "Borneo Bulletin" Newspaper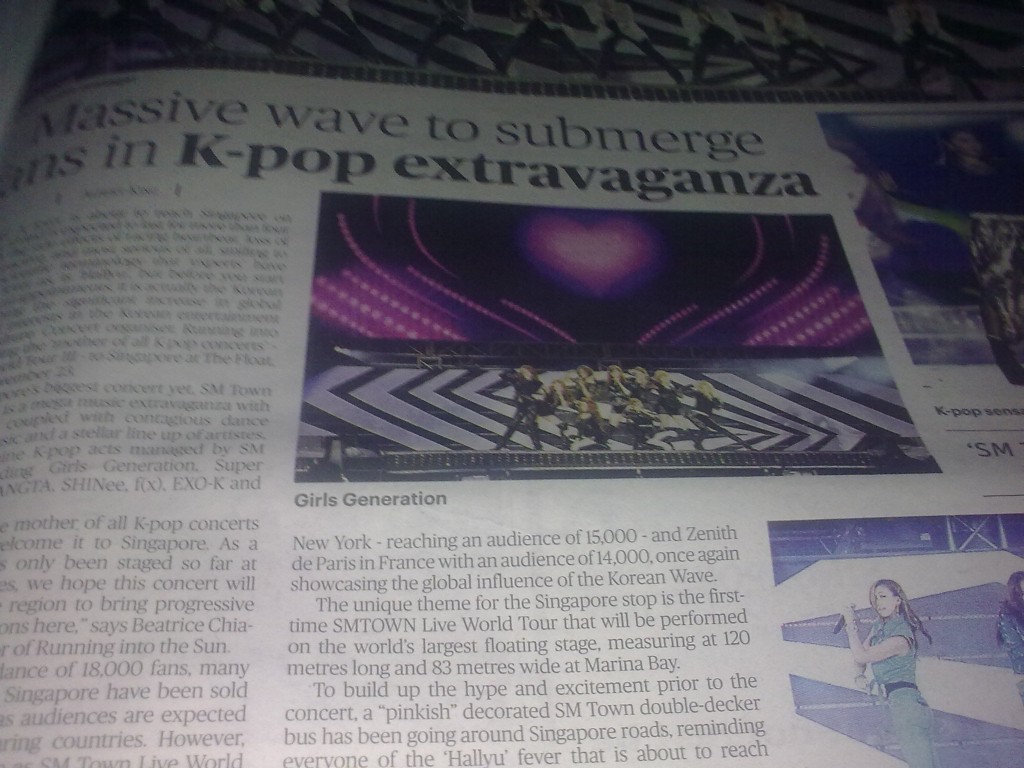 Girls' Generation was mentioned in the Sunday edition of "Borneo Bulletin", a newspaper published in Brunei. The article talks about the upcoming "SMTOWN Live World Tour III" concert in Singapore on November 23rd. Thanks to DrHariz for the tip.
Photos
Jane Choi Tweets a Photo of Girls' Generation from Before "SBS K-Pop Super Concert in America"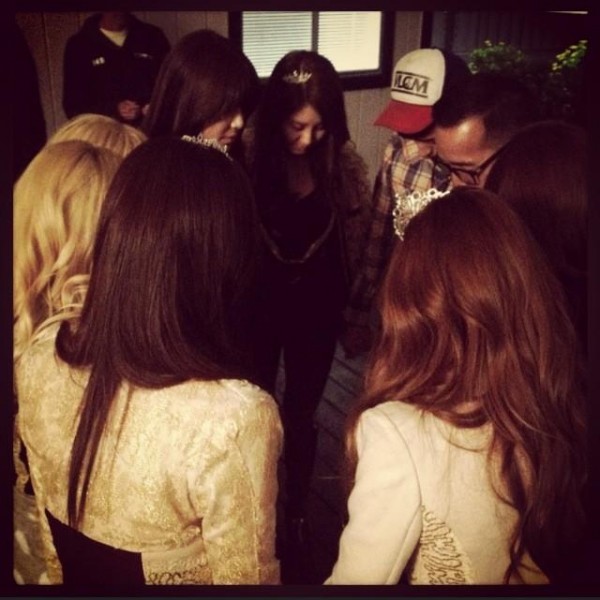 Jane Choi, an SM Entertainment employee,
tweeted
a picture of Girls' Generation members gathering for a prayer with Stephen Brown and Jaeson Ma. The photo was taken during the "
SBS K-Pop Super Concert in America
".
Girls' Generation Travels Abroad and Back
• 11/11: Left LAX in Los Angeles, California for Incheon International Airport in Seoul – Fantaken Images
• 11/12: Returned to Korea through Incheon International Airport in Seoul – Press and Fantaken Images
• 11/13: Left Gimpo Airport in Seoul – Fantaken Images
• 11/14: Returned to Korea through Gimpo Airport in Seoul – Fantaken Images
New Sets of Pictures
Innisfree – Yoona1, Yoona2, Yoona3, Yoona4, Yoona5
Lotte Departement Store – Group1, Group2
SONE Picture/Video of the Week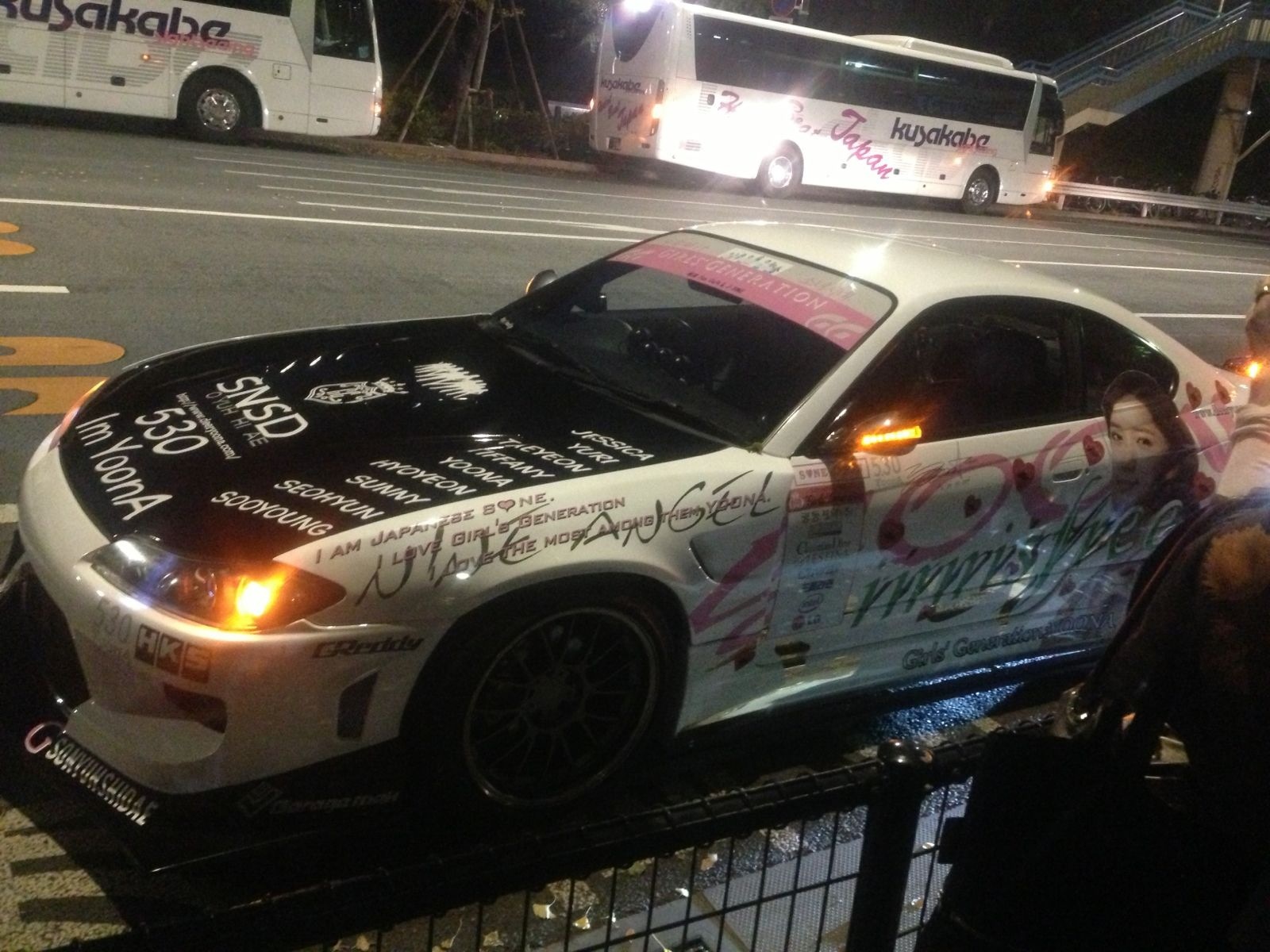 People often personalize their cars, but this SONE really didn't hold back in showing love for Girls' Generation. With the names of "nine angels" printed directly on the hood and Yoona's face on the door, this car is sure to be the envy of any Japanese SONEs that see it cruising along the streets.
If you have any pictures or videos you'd like to submit for SONE Picture/Video of the Week, please feel free to do so by sending them to the Soshified Writing Team at tip@soshified.com or posting at the official SONE Picture/Video of the Week thread.
Sources: The Independent, innisfreeforman@YouTube.com, highcut.co.kr, mamonderepair@YouTube.com, Diet LOOK@Facebook.com, banila co.@Facebook.com, JSicasso@YouTube.com, PresidentMBLee@YouTube.com, janehchoi@Twitter.com, lovefromtaiwansone.blogspot.tw, mixi_snsd@Twitter.com, Innisfree@Facebook.com, sinaimg.cn
Written by: dandan87@soshified, bethlyhem.@soshified, kt9823@soshified, taengsoshi@soshified
Contributors: redsunset@soshified
Edited by: moonrise31@soshified, residentbenchwarmer@soshified
Have a news item that you think Soshified should know about? Leave us a tip or e-mail us at tip@soshified.com.
Follow us on Twitter: http://twitter.com/soshified for the latest on Girls' Generation.