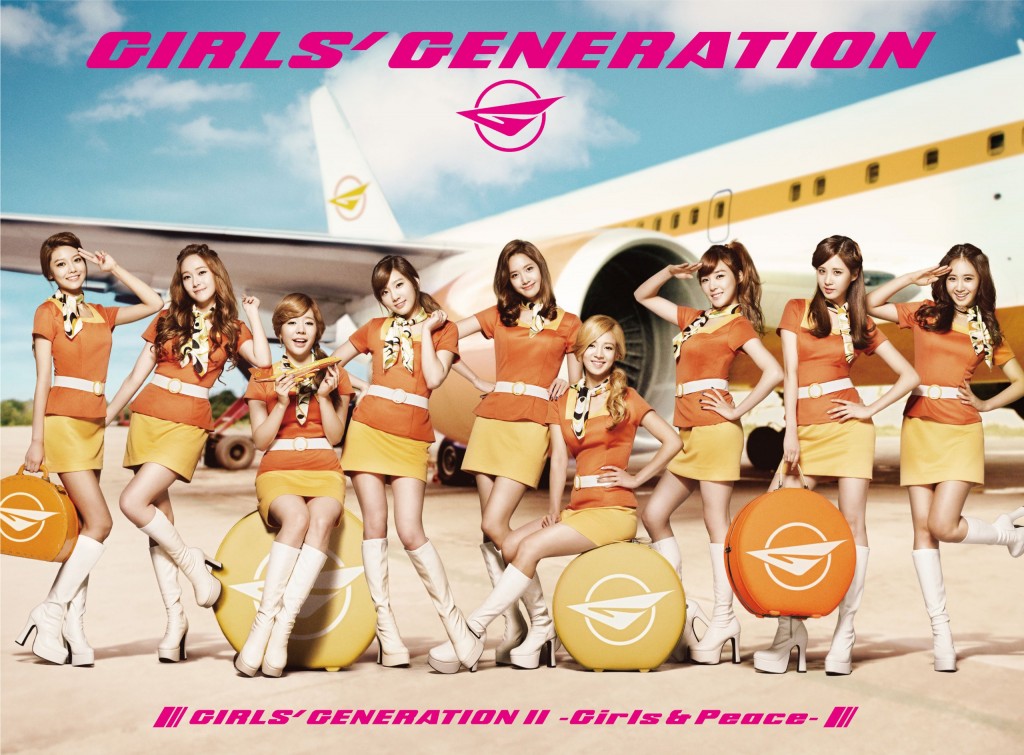 On November 19th, "DOMMUNE", a music program streamed live through the internet, aired audio previews of each of the songs from Girls' Generation's upcoming Japanese album, "Girls' Generation II ~Girls & Peace~".
The program began with an unboxing of the Deluxe First Press edition of the album, and the MCs showed the various bonus items that come with the CD and DVD, which included posters of each of the members and a traveler's notebook. The MCs also showed the First Press edition and the Regular editions of the album as well. A full list of the bonus items that come with each of the different album editions can be found here.
For the rest of the two hour show, the MCs of the show played previews from each of the songs of the album before discussing the tracks with each other. The song previews can be found at the following time points in the video below.
1. FLOWER POWER – 14:33
2. Animal – 24:02
3. I'm a Diamond – 27:44
4. Reflection – 31:47
5. Stay Girls – 37:33
6. T.O.P – 41:45
7. BOOMERANG – 48:39
8. Oh! – 54:53
9. All My Love Is For You – 1:04:09
10. PAPARAZZI – 1:16:36
11. Girls & Peace – 1:31:57
12. Not Alone – 1:43:52
The MCs also aired an audio preview of "BEEP BEEP" at 20:16, though "BEEP BEEP" will not be included in "Girls' Generation II ~Girls & Peace~".
Check out the "DOMMUNE" music program below.
Sources:
yuri1989kwon@YouTube.com
,
DOMMUNE
Written by: bhost909@soshified
Have a news item that you think Soshified should know about? Leave us a tip or e-mail us at tip@soshified.com.
Follow us on Twitter: http://twitter.com/soshified for the latest on Girls' Generation.