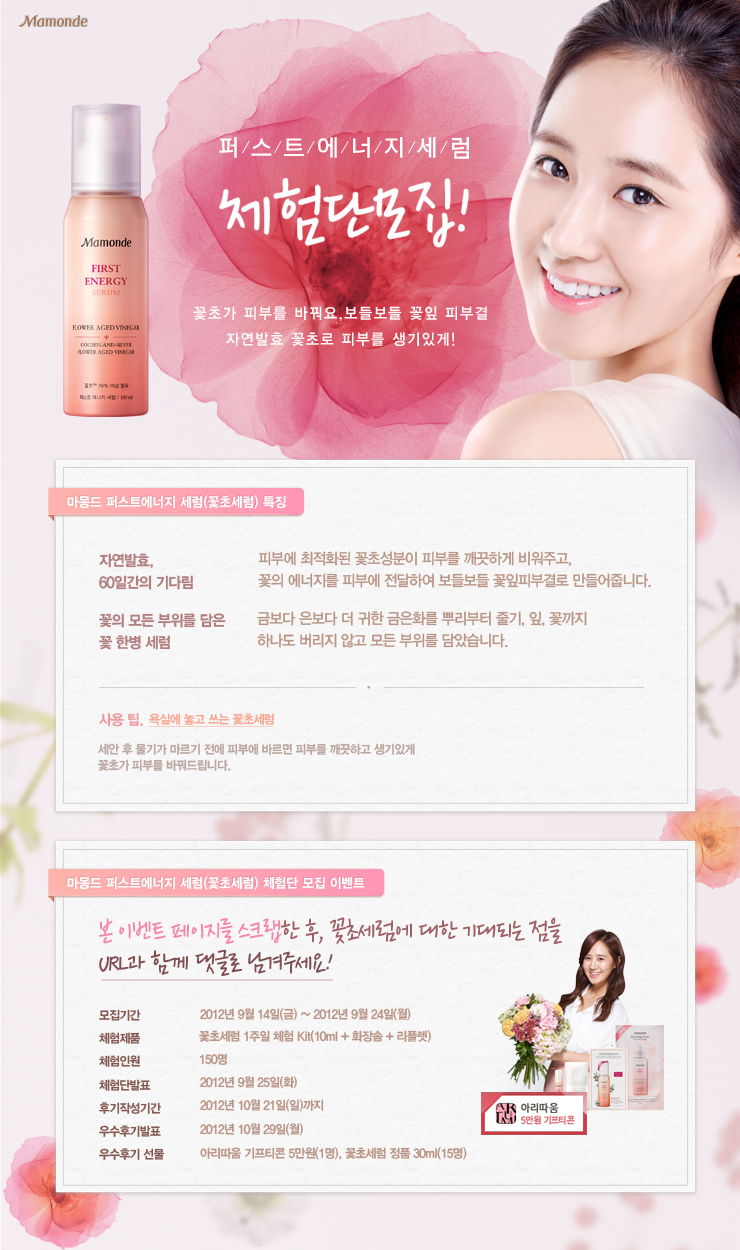 Mamonde recently uploaded a new advertisement to its blog. In the ad, a beautifully smiling Yuri promotes the company's "First Energy Serum". Yuri can also be seen holding a bouquet of flowers in the bottom corner of the picture advertisement.
In addition to the ad, Mamonde also released two CFs. The first commercial promotes the Mamonde brand name. In the CF, Yuri is surrounded by an impressive assortment of flower bouquets. Super Junior's Siwon is also featured in this ad. The second CF advertises Mamonde's "First Energy Serum". Yuri shows off her beautiful skin in the commercial as she promotes Mamonde's latest face cream. Check out both CFs below:
Sources:
adAmorepacific@YouTube.com 1
,
adAmorepacific@YouTube.com 2
,
Cafe Mamonde
Written by: moonrise31@soshified
Edited by: bhost909@soshified
Contributor: minigiglo@soshified
Have a news item that you think Soshified should know about? Leave us a tip or e-mail us at tip@soshified.com.
Follow us on Twitter: http://twitter.com/soshified for the latest on Girls' Generation.