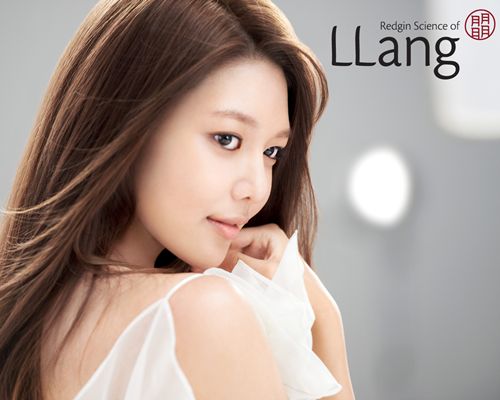 LLang recently released two new CFs featuring Sooyoung, who was selected as the
brand's first official model
. LLang is a luxury cosmetics brand that specializes in red ginseng makeup. The first product Sooyoung endorses in the following three CFs is LLang's "Red Ginseng Magic Oil".
In the first two clips, Sooyoung's beauty and pure skin shines through the use of the "Red Ginseng Magic Oil", which helps with skin moisture and clarity. The third clip is very different and unlike a normal CF. Serving as a fun viral video that creates buzz for the product, Sooyoung plays the role of a teacher, introducing herself as "Sooyoung, who is currently the new rising star with her great skin." She shows viewers how to get better skin, specifically with the "Red Ginseng Magic Oil". Check out the CFs below.
Sources: Sung MinSoo@YouTube.com 1, Sung MinSoo@YouTube.com 2, Sung MinSoo@YouTube.com 3
Written by: kt9823@soshified
Contributors: minigiglo@soshified, ch0sshi@soshified
Edited by: bhost909@soshified
Have a news item that you think Soshified should know about? Leave us a tip or e-mail us at tip@soshified.com.
Follow us on Twitter: http://twitter.com/soshified for the latest on Girls' Generation.