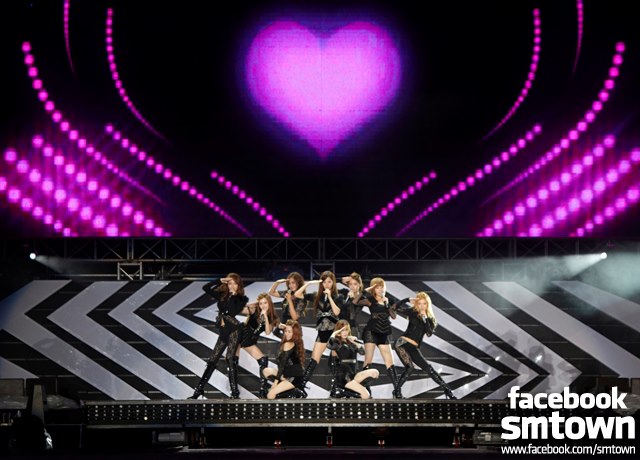 On August 18th, 2012, Girls' Generation performed alongside fellow SM Entertainment artists at Seoul Olympic Stadium for the fourth successive "SMTOWN Live World Tour III" concert. The first three were held at the Honda Center in Anaheim, California in the United States, Hsinchu County Stadium in Taipei, Taiwan, and Tokyo Dome in Tokyo, Japan. The "SMTOWN Live World Tour III" concert featured performances by Girls' Generation, Kangta, BoA, TVXQ, The Grace, Super Junior, SHINee, f(x), EXO-M, EXO-K, Zhang Liyin, and J-Min.
On the day before the concert, a welcome party and rehearsal plus fanmeet were held as part of an international tour package for fans who made reservations through easternrooms. TRAX's Jungmo and BeatBurger's Shim Jaewon performed at the welcome party. Shim Jaewon DJ'd remixes of Girls' Generation's "Genie", "MR. TAXI", and "The Boys", along with other songs by SM Entertainment artists. Some fans received fortune cookies with messages from SM artists. After the welcome party, which included a dinner, fans were directed to Seoul Olympic Stadium to watch rehearsals for the concert. Fans were able to see Taeyeon, Tiffany, and Seohyun perform "Twinkle" at the rehearsal. They also talked to the fans and got them excited about the next day's concert.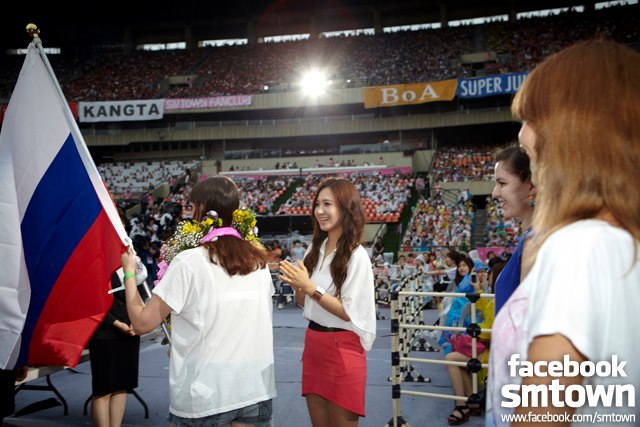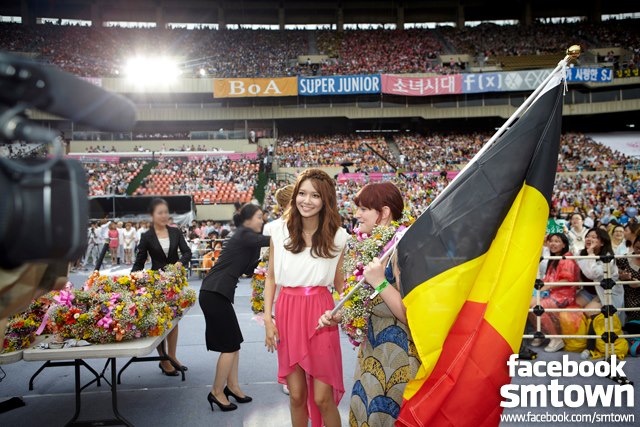 The "Music Nation SMTOWN" proclamation ceremony, a parade where thirty different countries were represented and that resembled the opening ceremonies of the Olympics, was held before the start of the concert. A fan from each country held his or her nation's flag while walking alongside SM artists. Afterwards, Taeyeon and other artists sang the opening song "Dear My Family".
During the concert, Girls' Generation performed a similar set of songs as they did in the previous three "SMTOWN Live World Tour III" concerts. Taeyeon started off with her impressive "Devil's Cry" performance and was then joined by the rest of her members for "Run Devil Run". The girls also performed "Genie", "MR. TAXI", "Kissing You", and "The Boys". Girls' Generation – TTS performed "Twinkle", and Jessica carried on the tradition of singing Katy Perry's "California Gurls" with her sister Krystal of f(x). The fans were once again able to enjoy the collaboration performance of Usher's "DJ Got Us Fallin' In Love" by Taeyeon, Tiffany, Seohyun, and EXO members D.O., Luhan, Sehun, and Chanyeol. Hyoyeon, Yuri, and Yoona also amazed the crowd by performing in a special dance battle with other SM artists. This dance battle was not performed in the previous "SMTOWN Live World Tour III" concerts.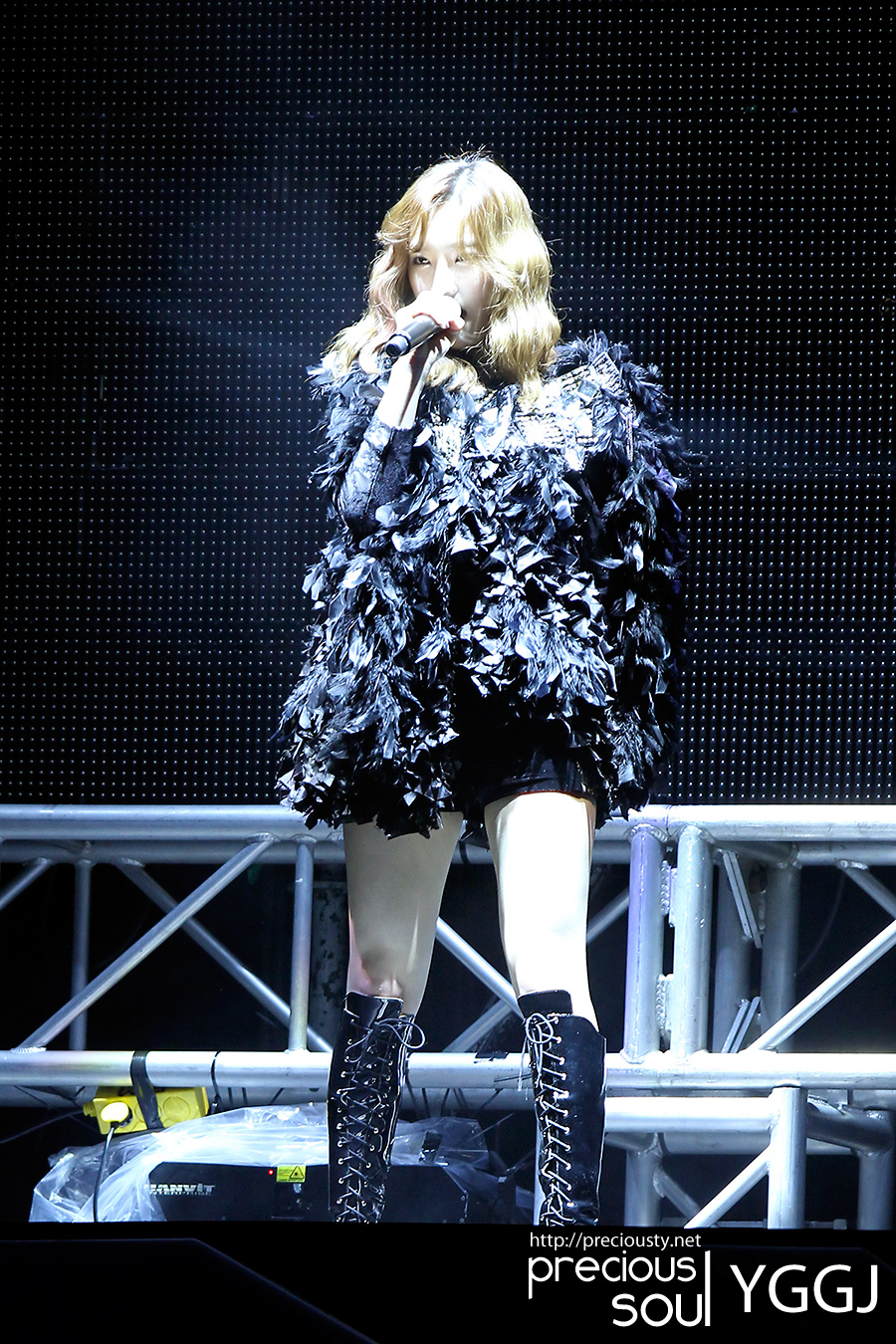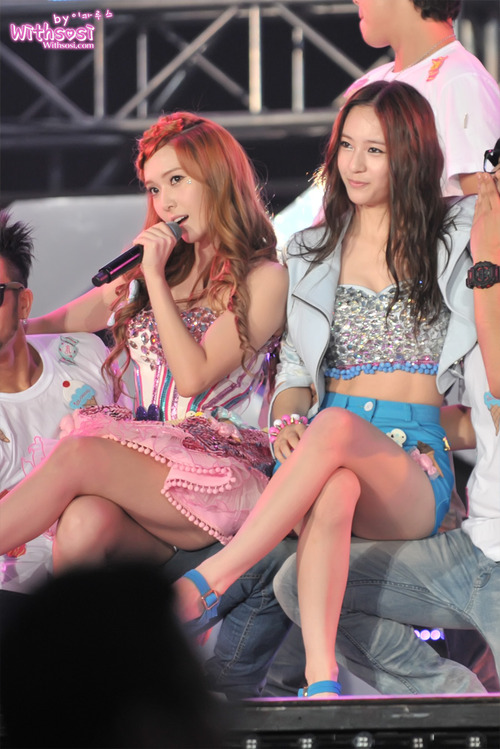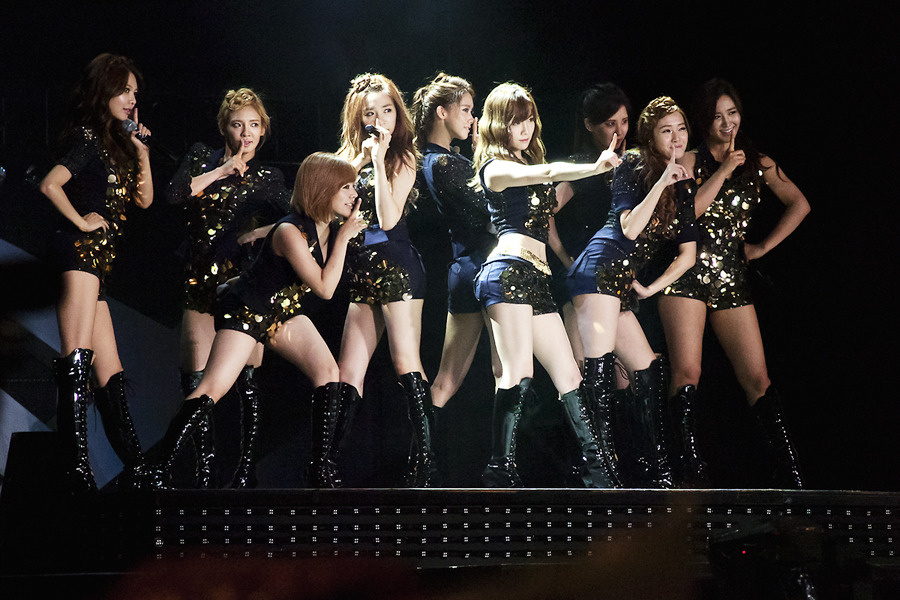 The next "SMTOWN Live World Tour III" concert will be held at the Gelora Bung Karno Stadium in Jakarta, Indonesia on September 22nd.
Images by: Girls' Generation's Facebook, Newsen, precious soul, Withsosi, babyq, E_S2CHI
Written by: taengsoshi@soshified
Edited by: bhost909@soshified, michaelroni@soshified, MoonSoshi9@soshified
Have a news item that you think Soshified should know about? Leave us a tip or e-mail us at tip@soshified.com.
Follow us on Twitter: http://twitter.com/soshified for the latest on Girls' Generation.