August 5th is a date that has become memorized by SONEs around the world. Whenever this date rolls around, SONEs reflect upon years past and swell with pride because of Girls' Generation's accomplishments, sisterly bond, and love for the fans. Inevitably, SONEs also look ahead and dream of how much more the girls can do over the next year and beyond.
Today, on the fifth anniversary for Girls' Generation, the Soshified Writers team has prepared a special collaboration feature with this exact feeling. The writers each chose their favorite Girls' Generation moment/event/memory from the past five years and explained what made it so special. Each writer also picked one thing that they want to see Girls' Generation accomplish over the next year. The entire range of memories and dreams are covered, from variety shows and American talk show appearances to solo concerts and some of their earliest performances. Without any further ado, let's start the special, and happy fifth anniversary to Girls' Generation!
———————————————
moonrise31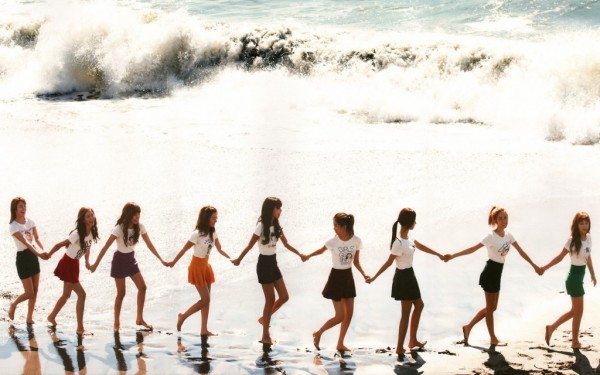 To this day, "Hello Baby" has hands down always been my favorite variety show that Girls' Generation has participated in. That show made me a SONE because after I started watching it, I fell for them pretty darn fast. In particular, my favorite part would have to be Seohyun's hidden camera birthday party (yes, I'm aware that the entire event took two episodes to cover, but it was just a very, very long moment, okay?). We, as the viewers, got to watch the girls (although Tiffany was unfortunately absent for the entire thing) plan, practice, and execute an elaborate and half-improvised scheme to celebrate their maknae's birthday. Their fun personalities really stood out to me then, from Taeyeon and Sunny's spontaneous prank at the hair salon to Jessica and Yoona cracking up in the corner where they thought Seohyun wouldn't see (and then getting really scared when they thought that she had). More importantly, through those episodes I was also able to see how much they really cared for each other, and it made me warm inside to think that they showed only a fraction of their true bond on-screen.
What do I want to see the girls accomplish over the next year? COME TO MINNESOTA! We're freezing to death half of the time and boiling from the heat during the other half, so take pity on us MN SONEs please…SMTOWN at the Mall of America next time, okay? Joking aside, what I really want is for the girls to have a happy and successful year, with many more to come. Happy fifth anniversary, girls. Continue working hard, but don't forget to have fun too, yeah?
———————————————
spiceshoe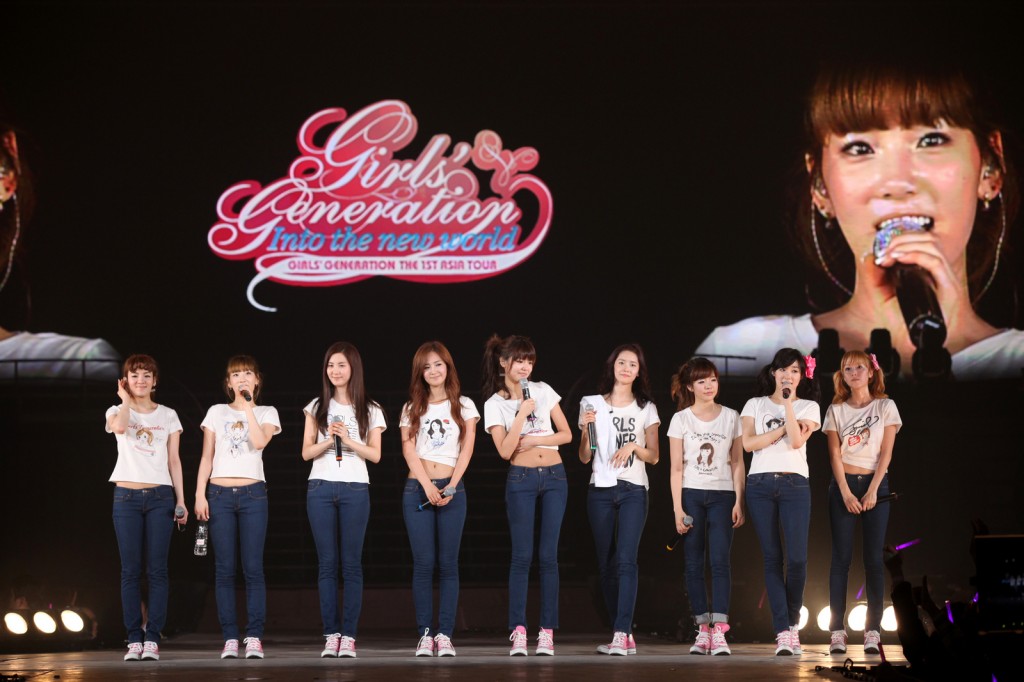 To choose a favorite moment… Girls' Generation has given us way to much to choose from, and I don't know how anyone would be able to narrow it to just one. To pick one out of the many, though, is a different case.
My preference would be for one of their last performances from their "Into the New World" concerts: "Complete". Throughout the year of 2009, all nine girls kept repeating that their huge dream was to have their own concert, and it was finally realized at the end of the year. Local and international fans alike appreciated the amazing opportunity as everyone was excited for the anticipated moment. There were special performances, solo stages, and new tracks that had yet to be revealed. The event was a first for both SONEs and Girls' Generation, so it was perfectly normal to feel overwhelmed by that accomplishment. Despite all of that, though, our girls kept their personalities down-to-earth. In the middle of the song "Complete", all nine ran to the center of the stage and held hands as they said their silent prayer. It was one moment, one achievement they wanted to treasure forever, and they did exactly that in their circle. The girls have mentioned it themselves, too. When they turned around to face outwards and gazed at the pink ocean that was just for them, it was something that they have described as a very special feeling and that they were overflowing with gratefulness.
As they move forward to reach another milestone, I'd really like to see the girls loosen up and just act like their dorky selves, on or off camera. I know most of us have been missing that, although chances of having a variety show where they can just dork around are pretty low since A.) they're busier, and B.) they've matured. They've grown exceedingly into beautiful girls, but I occasionally wonder if they have time to, say, take care of a baby or to complete another mission like the one they did in Phuket. It might just be my childish wish, but I'd really like to see them take a deep breath and have fun once again.
———————————————
kt9823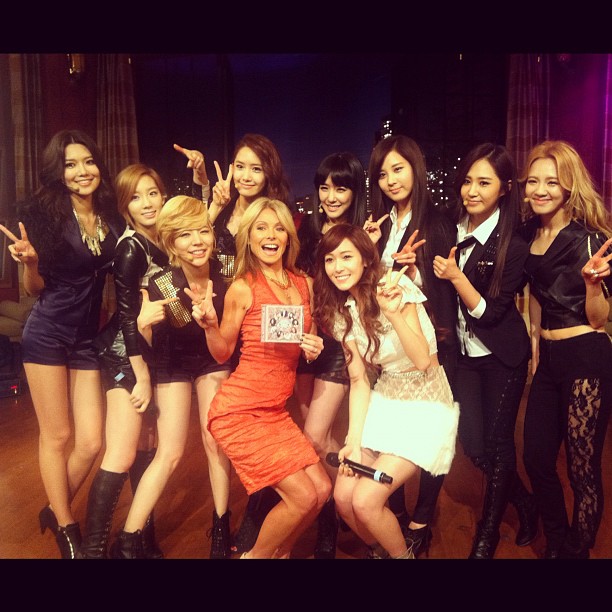 Letterman and Kelly. When I first heard the news, I was both in a state of disbelief and uncontrollable happiness. I always hoped that one day I would see Girls' Generation on an American show, but this soon?! Immediately I ran downstairs like a kid on Christmas morning to check the T.V. guide. It was still days away, but when I finally finished scrolling through it, my heart racing still, I saw "Girls' Generation" listed. Those few days could not go by any slower, with constant news about Girls' Generation's arrival in New York, preparing for the show, and the events that would follow after. But when the day finally came, it was a blur. I sat right in front of the television, waiting for Girls' Generation to appear on the screen and the familiar music of "The Boys" to start playing. When it happened, cliché as it sounds, I was on an emotional roller coaster. For both shows, I sat glued to the television with a huge smile, trying to containing the joy and pride I felt inside, applauding after each performance. And then, of course, I proceeded to watch the performances again on my DVR.
Though recent, this is my favorite Girls' Generation moment. I'll never forget hearing a remixed version of "The Boys" on Letterman and seeing the girls interact with Kelly and Howie the next morning. The unofficial American "debut" was a success, and because of that, I would love to see a solo world tour include U.S. cities over the next year. It would be a new challenge, and one I know the girls' would love to achieve. We know that the girls would work their hardest and adapt to the global stage; we've seen that time and time again with other international concerts and even when they changed their routine to fit Letterman's smaller dance stage. With the support of SONEs, I do believe that Girls' Generation can really accomplish any endeavor they choose to pursue. Finally, to Girls' Generation, it's been five amazing years filled with laughs, tears, success, and so much more. Thank you for everything you've given us and really, congratulations, and happy fifth anniversary! I hope you each continue to achieve all your dreams with great health and happiness. I look forward to many more amazing years together; Girls' Generation and SONEs, we are one love.
———————————————
taengsoshi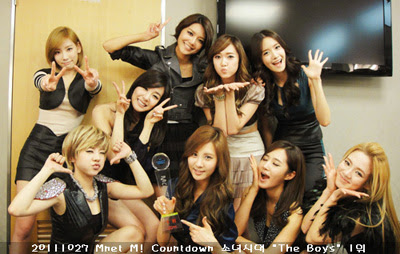 Picking just one favorite Soshi moment in their five years of fairytale success seems almost cruel. However, mine would have to be Girls' Generation's comeback with "The Boys". It may not be the first thing that pops into everyone's mind, but for me it was the first time of going through a comeback with Girls' Generation. The whole experience of spazzing over teaser photos and silently wishing that their concept has nothing to do with them, being sent into a flurry of heated emotions with delays of the song's release, sacrificing my much needed sleep to watch comeback performances, and watching the girls win their first of many awards are all that make it memorable to me. All the jumbled moments of joy, anticipation, exhaustion, swooning, and even doubts made the comeback all the more precious to me. They were feelings I wish I could capture in time, bottle up, and keep forever.
On their continuing and humbling journey through the five years that SONEs have come to know them, Girls' Generation has created so many moments that we could cherish. Though we all know that nothing is forever, I hope Girls' Generation will continue, as you girls have wished for many times. Let's create many more moments between SONEs and Girls' Generation, and I hope you girls know that the love between us will be forever and can never be replaced.
———————————————
bhost909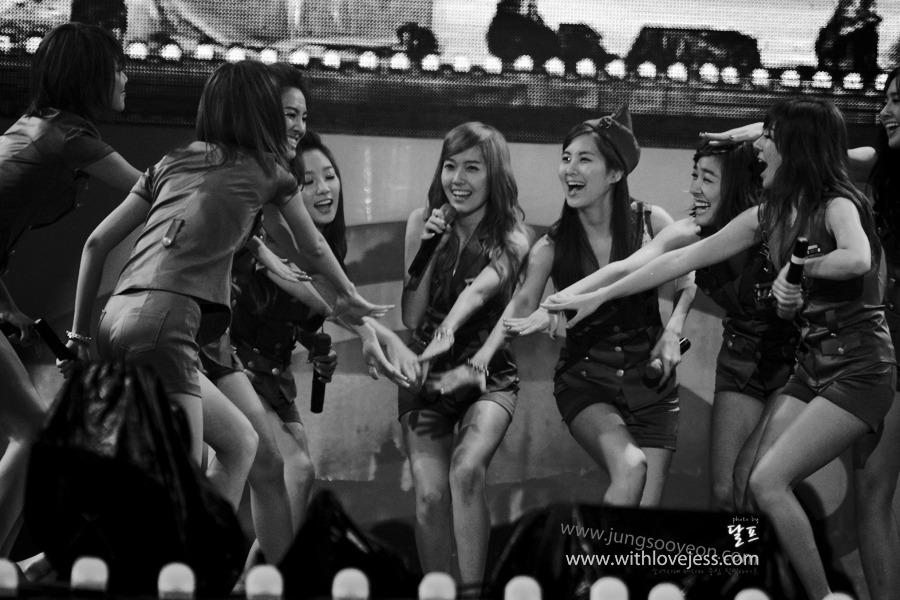 My favorite moment in Girls' Generation's five years together is also one of the most heart-breaking. In July of 2009, Girls' Generation recorded an appearance for Kim Jungeun's "Chocolate", and the producers of the show prepared an event which transformed what started out as a simple interview into a moving and touching one. A woman in disguise was brought on stage, said that she had a daughter roughly the age of the members in Girls' Generation, and had brought a letter that she asked Girls' Generation to read: a letter from a mother telling her daughter her worries and a wish to give her a warm hug. As the letter was read, Tiffany could be seen in the background with tears in her eyes. Afterwards, Kim Jungeun asked if the members would like to leave a message to their mothers, and Taeyeon explained that the word "mom" was off-limits in Girls' Generation. The woman in disguise was revealed to be Seohyun's mother, and though a producer for the show revealed that this was meant to be a small surprise for Girls' Generation, the members by then had been reduced to tears. At the interview's heart-wrenching end, Tiffany, who lost her mother at a young age, took up Kim Jungeun's offer for giving a message to her mother, and thanked her mom for giving her eight sisters in the form of Girls' Generation. I first watched this show as a young, teenaged male idiot (two of these things I still am) and found myself in tears: tears that still appear today as I rewatch and see their hardships and struggles, but also their love for each other. This was a heart-breaking moment, but a very heart-warming one as well, and it is something I'll never forget.
As much as I want to see more albums, more music videos, and more shows, I would most love to see the members of Girls' Generation accomplish whatever would make them happiest. For example, Taeyeon has mentioned that she would like to perform in an environment without cameras, where she can talk with the audience, and Tiffany has expressed her desire to act. I would love it if Hyoyeon could show off her dancing talents all over the world, and would be thrilled to see "The 3rd Hospital" be a success and to see Sooyoung find a boyfriend as handsome as Brad Pitt or Chris from Phuket. Finally, I expect that Seohyun will become the next President of South Korea or Secretary General of the United Nations, but if not that, then I would be happy to see her take on her goal of performing in a musical.
———————————————
SNSDave
My favorite was seeing the videos of them winning on Music Bank in 2008, famously doing so after their car accident that nearly kept them from appearing on the show and forfeiting the chance to compete. Instead of showing a professional side and accepting the award with tears in their eyes, the members let emotion overcome them and basically broke down on-stage. That moment showed me that they weren't just punch-clock artists that came in, did their performance, and thanked the crowd and left, but girls that really cared about their success, struggled, earned it, and didn't care who saw their tears and heard their wails. True emotion overcame them, and it showed anybody watching that they weren't goddesses, angels, or any other sort of divine beings…they were just regular teenage girls with a dream.
I look forward to seeing how it all ends as a group. They've said they want it to end as beautifully as possible, and I want to see how they go out as artists who have gone from small-time rookies to one of the biggest groups in K-Pop.
———————————————
amipiai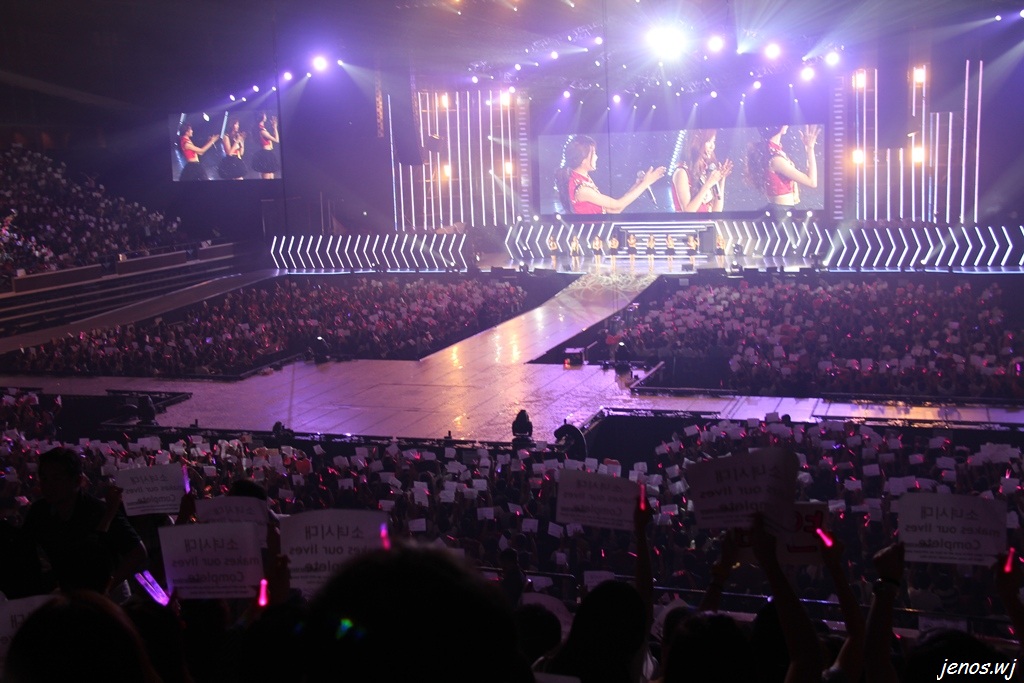 Time sure flies by rapidly when I am contented, as it has been two and a half extraordinary years leading my life as another of Girls' Generation's SONE. Like any other late SONE bloomers out there, I'd be fond of knowing the girls earlier, but that doesn't mean I am unsatisfied of how things ended up. I could never forget the instant I stood in the moshpit for the Girls' Generation 2nd Asia Tour in Singapore and being in quite a disadvantage amidst the tall SONEs. It was a magical feeling, seeing the girls in real life instead of on a screen. I wholly enjoyed the concert, but the most memorable moment had to be when SONEs raised the paper message saying "소녀시대 Makes Our Lives Complete" during the song "Complete". The dazed expression of the girls, how Taeyeon gave a thumbs up, how Sooyoung placed her hand over her heart in a moved manner, how Jessica let out a tear, how Tiffany held hands with Sooyoung, and Yoona with Seohyun, how the girls stayed for a while more on the stage instead of leaving like they were supposed to do, and how the girls bowed 90 degrees after, that was when I realized the bond between Girls' Generation and SONEs is thoroughly substantial. Without Girls' Generation, there will be no SONEs, and without SONEs, there will be no Girls' Generation.
There is absolutely nothing more for me to ask from Girls' Generation. Happy fifth anniversary, girls! I hope that our bond will prevail even through the harshest times. If Tiffany thinks it's harder to be a SONE than a Girls' Generation's member, we think the other way around. SONEs will always be there for you.
———————————————
SeraphKY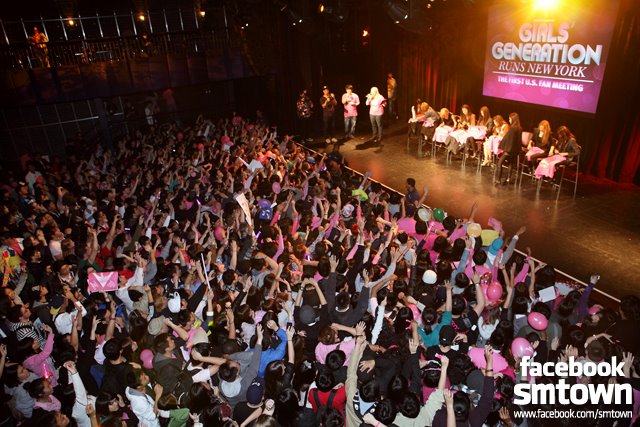 SONEs loves Girls' Generation and Girls' Generation loves SONEs. In picking a moment, there is no one moment better than another. Each moment on its own is a wonder to witness, but putting each one of those moments together creates five years worth of memories that are irreplaceable to the members of Girls' Generation and SONEs alike. Alongside these wonderful memories are the amazing bonds that have been forged between everyone: The Soshi bond, something that can be seen everyday when the members take care of each other through thick and thin or when they're simply having fun together. Also, the bond between SONEs crosses barriers. Despite being oceans apart, people from all parts of the world were able to befriend others through their love for Girls' Generation. Even the bond between SONEs and the girls is something special. They have affected SONEs in profound ways unique to each individual and helped to change our lives for the better. On the other hand SONEs have always supported the girls through everything they experienced, whether it was when they were sick, crying tears of sadness, having fun, and especially when they were celebrating their achievements; it was always together.
Regardless of when a person became a fan, we celebrate this milestone fifth anniversary with nine girls;  SONEs' "one love". Congratulations to Girls' Generation and SONE alike. On this fifth anniversary we'll continue on together, just like we always have been.
———————————————
MoonSoshi9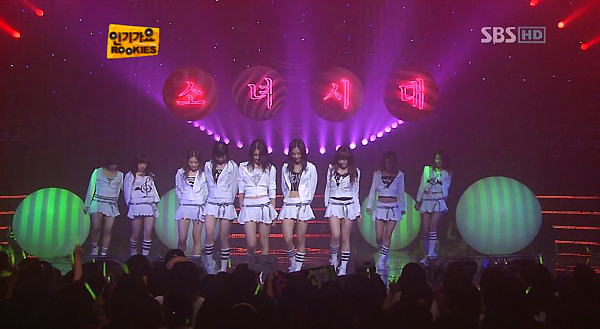 In five years, Girls' Generation has accomplished so many amazing things. They set records on music shows, won awards, became national treasures, held sold-out solo concerts all over Asia, and endorsed nearly everything made in Korea. Out of all these amazing moments, there is one that I always come back to: August 5th, 2007, Girls' Generation's debut. I didn't even know about Girls' Generation back then, but I have watched their debut performance of "Into The New World" and backstage footage countless times, and it always moves me how bright-eyed and full of hope the girls were. After years of training, sweat, tears, and doubt, Girls' Generation finally arrived. On that day, something magical was born, something that nobody could have predicted or expected except for those nine girls who knew in their hearts they had what it took to realize their dreams.
As we celebrate five years since that special day, we look forward to what the future holds for these nine girls. Going into their sixth anniversary, I would love to say that Girls' Generation were world stars, fresh off their first solo world tour. I want to hear from a random person, "Have you heard of this group, Girls' Generation? They are amazing!" From everything we have seen of the passion and determination Girls' Generation has, I believe that not even the sky is the limit. After all, Taeyeon wants to debut in outer space at some point! Congratulations on your fifth anniversary, Girls' Generation!
———————————————
The Soshified Writers team hopes you enjoyed this special feature and invites you to participate as well in the comments below. What were your favorite Girls' Generation moments, and what do you hope to see them achieve in their sixth year?
Soshified has also prepared a special video commemorating Girls' Generation's fifth anniversary. Check it out below.
Also, be sure to check out all of Soshified's fifth anniversary projects:
"Happy 5th Anniversary To Girls' Generation/소녀시대" Message Thread
[DONATE] 5th Anniversary Charity: Korean Retinitis Pigmentosa Society
[PROJECT] SNSD 5th Anniversary – Blood Donation Event in Singapore

[PROJECT] 5th Anniversary "I AM SONE" Photobook
[DONATE] 5th Anniversary Gifts
Finally, to commemorate the girls' fifth anniversary, Soshified has created a special brand new feature called the Soshified Time Machine. This fun and exciting new addition allows Soshified users to relive every single Girls' Generation moment. Learn more about the Time Machine here.
Video Source: SoshifiedPD@YouTube.com
Image Sources: Soshified Photo Gallery, SMTOWN, jenos.wj, withlovejess.com, Mnet
Written by: moonrise31@soshified, spiceshoe@soshified, kt9823@soshified, taengsoshi@soshified, bhost909@soshified, SNSDave@soshified, amipiai@soshified, SeraphKY@soshified, MoonSoshi9@soshified
Edited by: michaelroni@soshified
Have a news item that you think Soshified should know about? Leave us a tip or e-mail us at tip@soshified.com.
Follow us on Twitter: http://twitter.com/soshified for the latest on Girls' Generation.