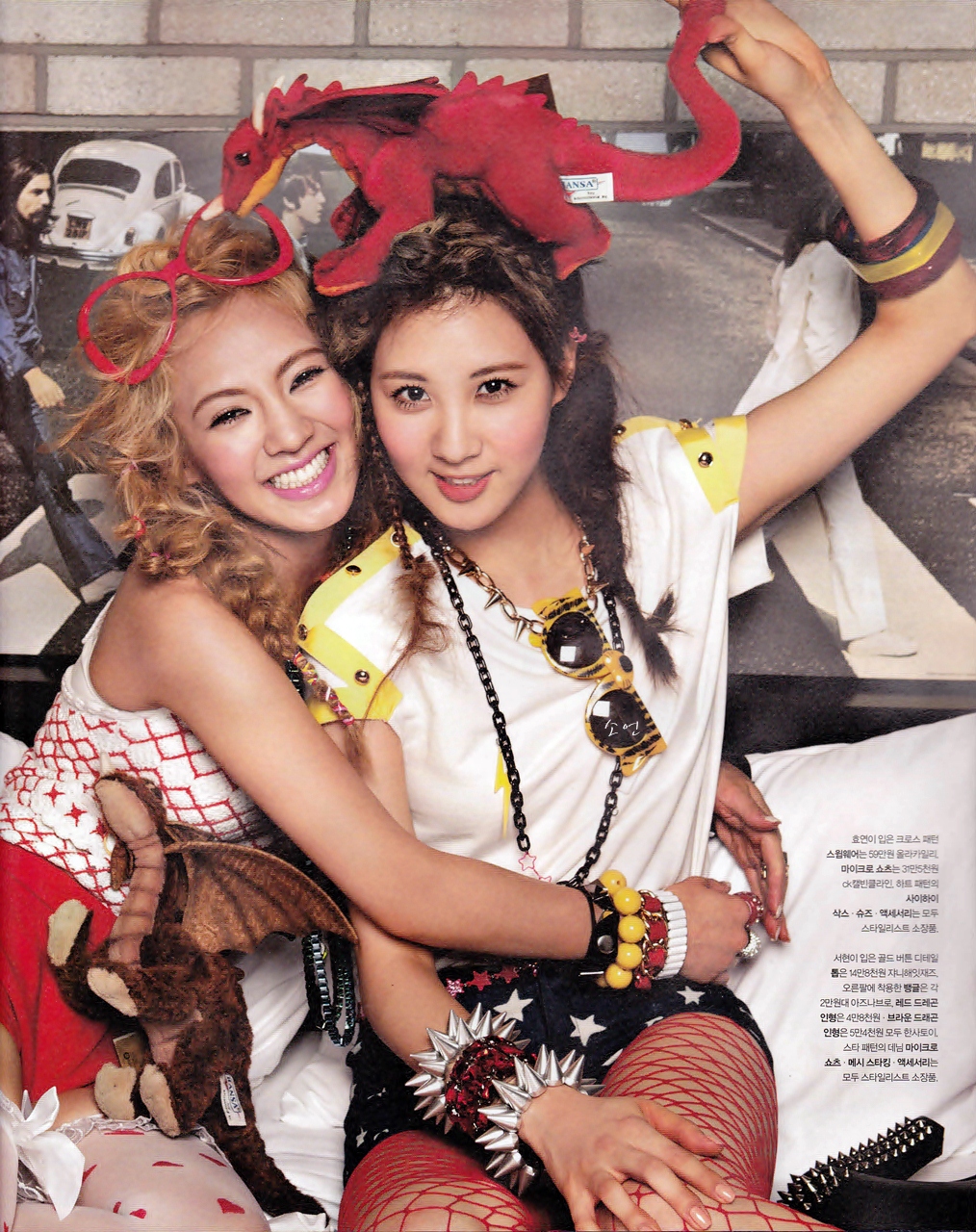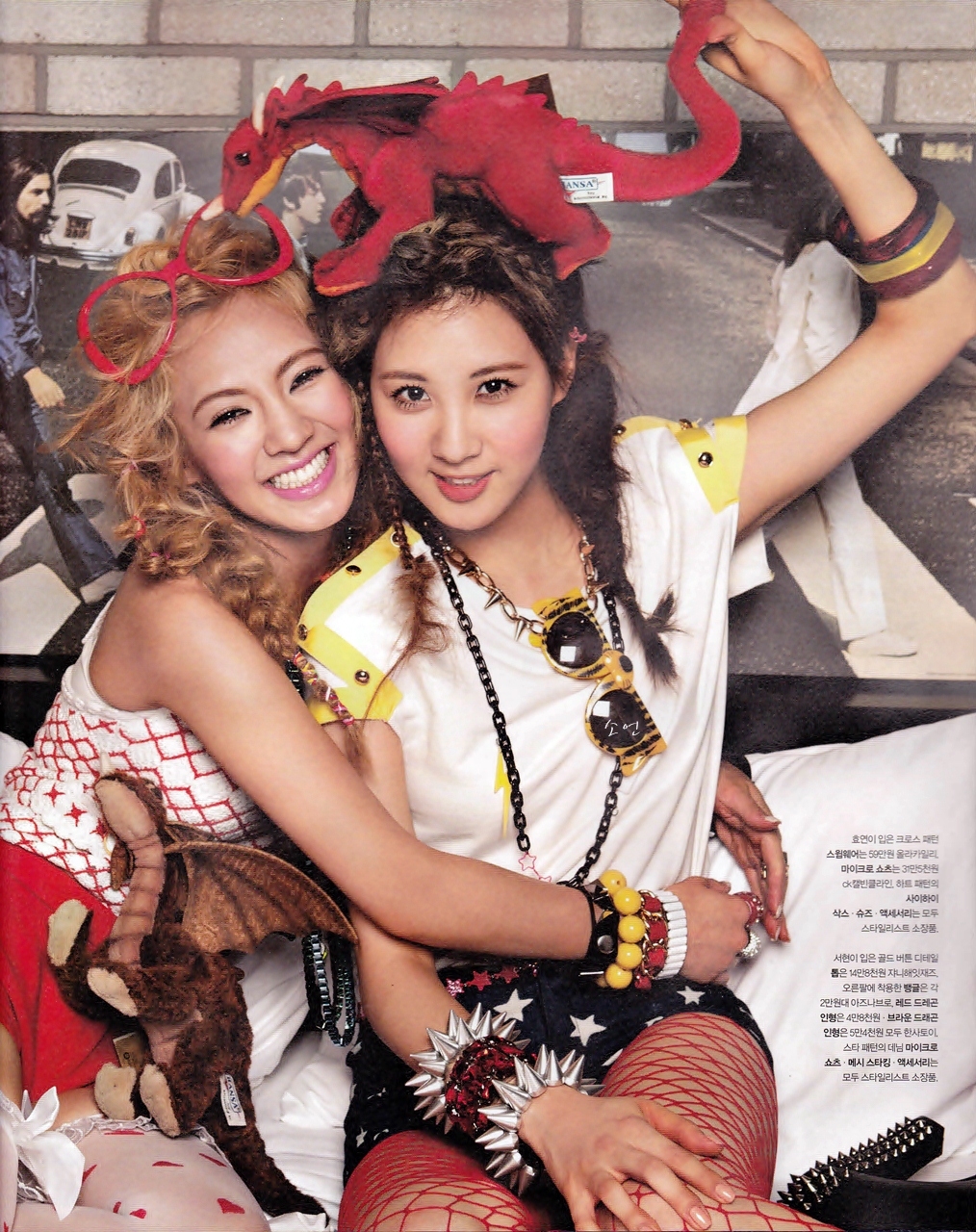 Hyoyeon and Seohyun will be featured in the August issue of "Nylon", a fashion and pop culture magazine. To promote the upcoming release, the magazine recently uploaded videos of Hyoyeon and Seohyun onto its YouTube channel.The clips show behind-the-scenes footage of the photoshoots "Nylon" did with the two.
The first video features Hyoyeon. After greeting the viewers, she talks about all the fancy makeup and outfits she got to wear. She adds that she also liked the set of the photoshoot and how it was a very fun experience. Next, she talks briefly about "Dancing with the Stars II", telling the viewers that she is giving her very best in order to put on good performances, and then asks if the audience feels the same way. Hyoyeon ends with a request for viewers to vote for her and watch her continue to do her best on the next episode.
Seohyun opens her behind-the-scenes clip with a pleasant "hello" to the audience. She says that the photoshoot with Hyoyoen had a funky feel. She also tells viewers that the shoot was fun and asks them to look forward to the finished product. She bids goodbye to the audience with a cheerful promise: "Let's meet in the August issue!"
Check out the two "Nylon" photoshoot videos below:
Sources: dcinside.com, NYLONTVKOREA@YouTube.com 1, NYLONTVKOREA@YouTube.com 2, YES24.com
Written By: moonrise31@soshified
Contributor: minigiglo@soshified
Edited By: MoonSoshi9@soshified, bhost909@soshified
Have a news item that you think Soshified should know about? Leave us a tip or e-mail us at tip@soshified.com.
Follow us on Twitter: http://twitter.com/soshified for the latest on Girls' Generation.