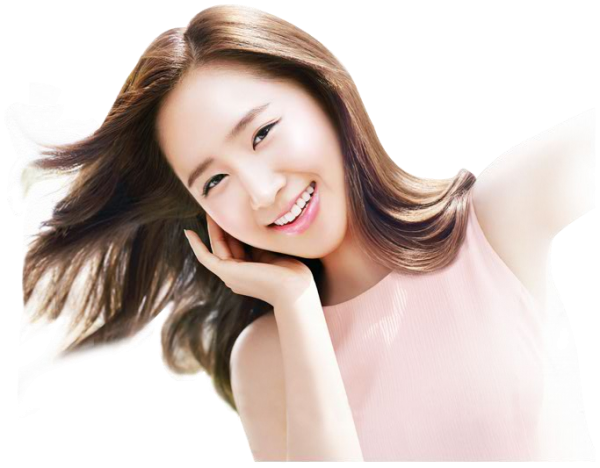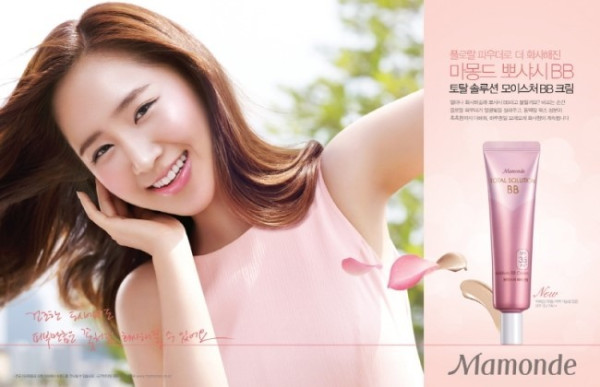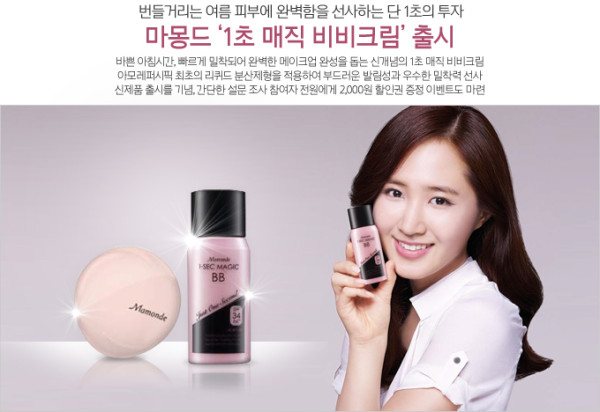 Mamonde recently released several promotional pictures of Yuri endorsing the cosmetics brand. In the pictures, Yuri can be seen promoting the various products by Mamonde, ranging from face powder to different sorts of BB creams. The promotional pictures also display Yuri's radiating and refreshing beauty, supporting the brand's advertising of flawless skin complexion.
In addition to the pictures, Mamonde also released four new promotional videos featuring Yuri. The videos focus on Mamonde's BB cream products, but also showcase Yuri's natural beauty. In the first CF, Yuri can be seen balancing herself on top of a wall against the backdrop of a city. Afterwards, she goes on to promote Mamonde's BB cream, whispering, "Mamonde BB". The other three CFs feature stationary shots of Yuri, the first showing her driving a car during summer, the second showing her using a handle mirror to examine her face, and the third showing her checking her reflection while wearing a light pink dress.
More of Yuri's Mamonde pictures can be found in Soshified's Photos Section. You can check out the four CFs below:
Sources: 
Yurui912@Twitter.com
, 
adAmorepacific@YouTube.com 1
, 
adAmorepacific@YouTube.com 2
, 
adAmorepacific@YouTube.com 3
, 
adAmorepacific@YouTube.com 4
Written By: Best Served Soup@soshified
Edited By: bhost909@soshified
Have a news item that you think Soshified should know about? Leave us a tip or e-mail us at tip@soshified.com.
Follow us on Twitter: http://twitter.com/soshified for the latest on Girls' Generation.