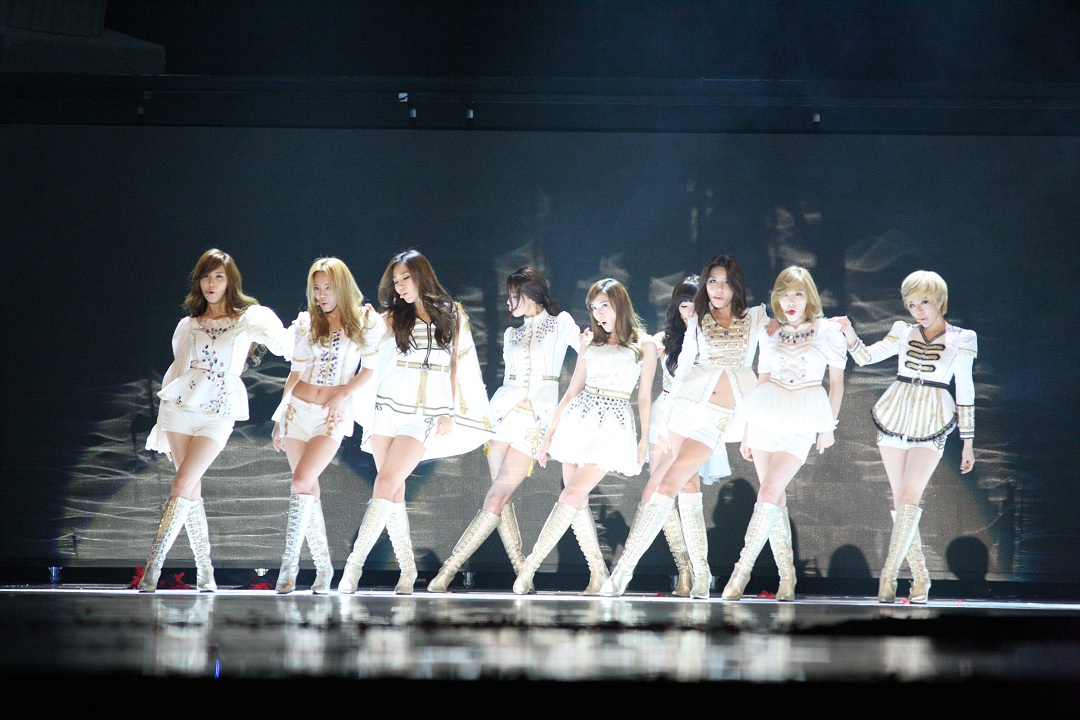 Note: this YesStyle coupon contest has closed and the winners have been contacted. Thanks to everyone for participating and please look forward to our next giveaway!
As their fans know, the members of Girls' Generation have gone through many different concepts since their debut in 2007. With their sporty outfits in "Into the New World", their marine look in "Genie", their spygirl concept in "Hoot", and many more, Girls' Generation's concepts have been both varied and imaginative, featuring many different outfits which each fit with the overall theme. For example, Girls' Generation's promotions for "Oh!" saw many different kinds of cheerleader outfits, while their promotions for "The Boys" showed outfits ranging from shorts to mid-length dresses to long pants.
As a way of celebrating Girls' Generation's many concepts and outfits in nearly five years as a group and the many more outfits which are sure to come, Soshified is holding a giveaway of three YesStyle coupon codes worth $60 USD each. Surplus coupon codes will be publicly avaiable through Coupons Collector an hour before it expires. There is another way to get them. To enter for your chance to win a coupon code, follow Soshified on Twitter, "like" Soshified on Facebook, leave a comment below with a link to an image of your favorite set of Girls' Generation performance outfits and your reasons why, and tweet to your followers on Twitter: "I LOVE @GirlsGeneration Fashion and follow it thanks to @Soshified and @YesStyle – http://ssf.me/79c9". In your comment, also be sure to include your Twitter account username and the link to your tweet about the coupon contest.
An example of a comment would be:
This is my favorite set of performance outfits because I really liked Yuri's bowtie, and it's the same outfits that they performed in at Hollywood Bowl when I first saw them perform in person.
soyuri – https://twitter.com/soyuri/status/210626138102439936"
The contest will close next Monday, June 11th at 11:59 PM KST, and we shall select three people who gave the best reasons as to why the outfits chosen were their favorites.
For those who need to brush up or to find the perfect picture, be sure to check out Soshified Styling or Soshified's Gallery and Photos Section for thousands of pictures of Girls' Generation's many performance outfits over the years.
Good luck!