Yeah, I know we're late again. My bad.
But welcome to the June 2012 edition of Soshified Spotlight. Once again, for your own edification:
Just like every other month, we're once again highlighting a regular member in Part 1, and a Soshified staff member in Part 2.
This month, we're featuring chill4387 in Part 1 and Riin in Part 2. chill4387, or Intan, is of course a dedicated SONE who has been in the fandom since the very beginning. However, there's more to her than meets the eye. She helps conduct research on soil erosion and conservation, she likes to collect model cars, and her personality fits both a male and a female.
———-
What is your first name?
My name is Intan. It means diamond in English.. (SNSD has a song called Diamond, right?)
What language does Intan come from? How did you get that name?
Intan is in Malay. My father used to study in Gainesville, Florida and he stayed in Diamond Village. So somehow to commemorate for that special place, my big sis was born in the U.S and he named her "Intan". So all of his daughters first name are "Intan".. including me and my two other younger sisters.
How did you find out about Soshified and why did you decide to join?
I found out about Soshified through a friend back in 2009, I think I was trying to get some updates about our girls. I found out Soshified is the only reliable source… So I joined because… Hmm… Well, I just felt like joining… I felt like home in Soshified. Haha…
How did you come up with your screen name?
chill4387… I was listening to Avril's Complicated and I was born on March 4, 1987. So I combined the first word from the song and my birth date…
Where are you originally from, and where do you currently reside (city and country for both)?
I grew up in a northern state in Malaysia called Kedah and now I'm living in Pahang, Malaysia.
If we were visiting you where you live for one day, where would you take us? Why are these places so significant?
I happen to reside in the most beautiful, natural and amazing place in Malaysia. It's called Cameron Highlands and I will take you guys go hiking on Mossy Forest and other neighbouring mountains to enjoy the fresh air, the natural view of temperate flowers, waterfalls and the breathtaking scenery of tea plantations. Throughout the year, lots of tourists come and visit Cameron Highlands, especially from the Europe.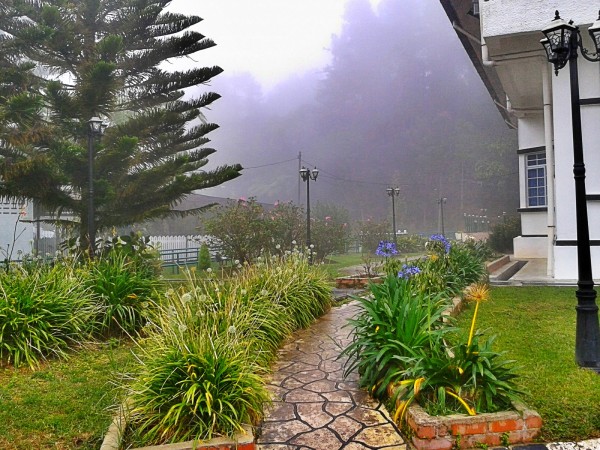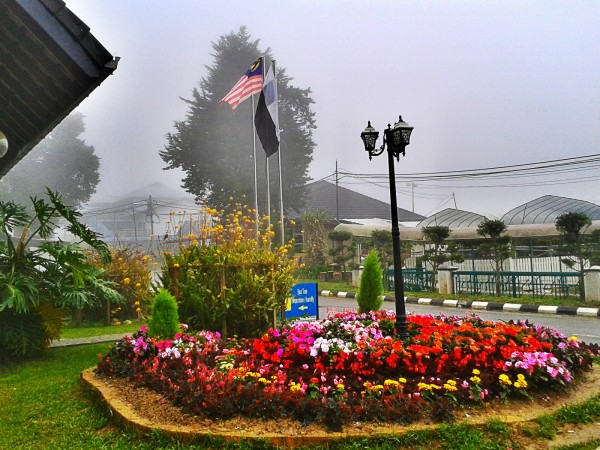 Tell us a little about your life. What do you do full time and in your free time?
I work as a research officer in an agricultural research institute in Malaysia. I like to call myself a soil scientist since I'm doing research on Soil Erosion and Conservation. And in my free time, I will do just about anything; hiking, exercising, eating, sleeping but most of the time, I'll be in front of my laptop.. Surfing the net for SNSD's updates or k-pop. I'm a huge fan of both.
How did you get your job as a research officer? Did your field of study relate to your job?
How did I get my job? Hmm.. Through interview..? Haha.. They advertised for hiring research officers and I answer to that advertisement. I applied online and they called me for an interview. I went and got the job. Same for some other 99 applicants out of 14,000.. (hahaha.. really proud of myself).. I studied Agricultural Science but I major in Soil Conservation so yeah.. it is related and I love my job.. I love doing research because I love thinking soo much..
What is your research about?
I tend to think about future a lot. I seriously hate regret. That's why whenever I want to do something, I will make sure that I will not regret it later.. Regret is.. something that I don't now how to deal with.. haha..
My research is about finding ways to conserve the soil.. Make it forever fertile and always in good quality.. Haha.. Writing papers, educating people to care about the environment..
What's the most interesting thing about you and/or that has ever happened to you?
I like to think. I think all the time. But the problem is, my heart and my mind don't walk on the same path. They don't agree with each other. So people around me are having a really hard time figuring out my favorite foods, favorite drinks, favorite colors, favorite hang out spots and even my birthday gifts. And I don't agree on the same thing all the time…
Could you explain how your heart and mind don't walk on the same path, and how you don't agree on the same thing? And how does thinking relate to this? What do you tend to think about?
Hmm.. let me put it this way.. most of the times, my heart says "don't do it" but my mind has been calculating all the risks and possibilities of how things can't go wrong if I do it.. So 'they" don't agree on a same thing most of the time. How I don't agree on the same thing? Hmm.. When.. and how I think.. and people around me really makes it possible. That's why I think a lot.. Because sometimes, results matter to me.. but for some other time, it's the process towards making certain decision is all that matter to me.
For people who are first meeting you (like most of us), how would you describe yourself?
I'm a bit reserved at first but when I'm all warmed up, I talk non-stop, being extra-friendly and I'm good at making people feel comfortable around me.
Tell us some things that most people don't know about you that you think they should.
I'm a SONE… Proud SONE… So please don't talk bad about the girls in front of me… LOL…
Is there anything big in your life that you're working on? (This can be related to school, career, hobbies, family, friends, etc.)
I'm preparing for my sister's wedding at the end of this year… Sooo many things to do… It's big for me since I only have one big sis… And I'm also working on few researches related to sustainable agriculture project in Malaysia…
What are your interests outside of Girls' Generation?
Music.. And movies… Anyway, I also collect model cars (yepp.. a 25 year-old female is collecting model cars).. Nothing in particular.. Just the one that caught my attention with its unique and rare design, I'll add them into my collections..
How did you first become a fan of Girls' Generation?
Wow.. how? I was a long time ago, end of 2007 I think.. I can't remember well but I saw ITNW mv and fell in love with their fresh image. Most of girl groups which debut around the same time had this sexy, over-the-top concept but not SNSD.. So yeah.. I was a bit sceptic about having 9 girls in a same group but now I realize that only SNSD can pull it off..
Who is your favorite member and why?
I don't have one favorite member.. ALL of them are my favorite. I tried to go from one to another but ended up liking them all more as a group.
What is your favorite Girls' Generation song and MV and why?
Hmm.. I like all of them.. hmm.. Right now it's Say Yes.. I like the energy the put into the song..
Favorite MV? Hmm.. Time Machine.. The lyrics and the story line of the MV match.. So I like it..
What is your favorite Girls' Generation moment and why?
When they're together.. I just like it.. I can't describe it in words but I know SONEs out there know exactly what I'm talking about.
How has Girls' Generation impacted your life, in specific areas or even as a whole?
They are my role model.. Seriously.. Even thou I'm older than them but they know what they want to do at a very young age.. And they work really hard to achieve it. They never give up on their dreams.. I only decided to do what I'm doing right now during my Sophomore year in university.. so.. (tsk..)
What do you like most about Soshified, and why? Any section in particular you're attracted to?
I like Soshified most because of its name.. SOSHIfied.. I describe me, us a fan.. Just that one word. I use to be a fan of Fanfics but since I started working, I only read news in portals and Soshi subs download..
Is there anything else about you that you would like to add?
I act like a lady but I think like a man.. And I'm not joking.. Haha
Could you explain how you act like a lady and think like a man? Does your penchant for model cars relate to this?
I look like a lady.. I dress like a lady.. I walk like a lady.. I eat like a lady.. Physically I am a lady but when I voice out my opinions, men tend to agree with me.. The way I solve problems, and how I avoid complicated solutions, makes me believe that I think like a man.. Women like window shopping, but I shop for what I want and head back home. And I don't linger around the mall.. When I get what I want, I go back home. And.. women don't like 'solving' IKEAs furniture puzzle . But I like it. I even have all the tools needed.. For DIY thingy.. Yes, I think.. Girls don't usually collect model cars, right? Haha
———-
Huge thanks goes out to Intan for participating in Soshified Spotlight this month. As usual, you can submit nominations for future Soshified Spotlights if you'd like to participate or if you'd like to get to know a fellow member better. Instructions on how to do so can be viewed at the Soshified Spotlight Solicitation announcement.
You can also read past Soshified Spotlights by clicking on the "Soshified Spotlight" tag below.
Compiled by: residentbenchwarmer@soshified
Graphic by: cioco@soshified
Photos courtesy of: chill4387@soshified
Have a news item that you think Soshified should know about? Leave us a tip or e-mail us at tip@soshified.com.
Follow us on Twitter: http://twitter.com/soshified for the latest on Girls' Generation.