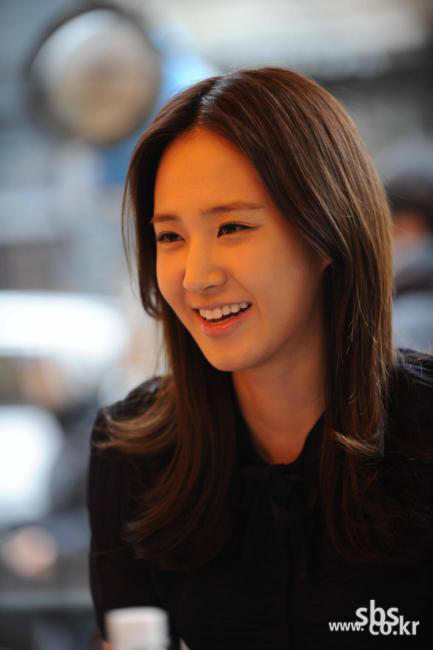 Yuri took part in an interview for "Sports Chosun" in which she talked about her experiences with working on her drama, "Fashion King".
With endless support from oppa and samchon fans alike, being known as Yuri, a member of Girls' Generation, would have been enough. However, she decided that she would not stick with that popularity alone.
Showing off her lively charm and fresh appeal, Yuri of Girls' Generation transformed into Kwon Yuri, the actress, with a smile.
SBS's "Fashion King" ended on the May 22nd. She was young and still new to acting, but Yuri never let herself become discouraged by the greater skill of her co-actors, performing her part without a word about it. As this was her first attempt at acting, her expectations were initially low. Even so, as she slowly took baby steps, her presence as an actress began to shine.
"At first, I felt all sorts of regrets. What was I thinking when I took on this character that was beyond my capabilities? I felt that I got greedy, and that I was too eager to show to people a character who is the opposite of Girls' Generation's Yuri. There are advantages to being Girls' Generation's Yuri though, and since this was my first drama, I was careful to show that this was her breakthrough as much as actress Kwon Yuri's."
We met Yuri on the 21st filming set for "Fashion King", at SBS Ilsan Production Center. There, she talked to us about her thoughts on the drama. "'Fashion King' is really meaningful to me. I suffered from insomnia when work on the drama began, and throughout filming my face and hands would get hot and sweaty. Although it was agonizing and painful, the drama was something I sincerely wanted to work on. Because of that, I was still happy."
In "Fashion King", Yuri acts as Choi Anna, who is in some ways the character that you feel the most sympathy for. As she keeps bumping into unfortunate situations, both her love life and her work always seem to fall short. "You can't feel a hundred-percent of sympathy for Choi Anna, but I think she is a very realistic character. Every woman must have felt similar feelings before, since there aren't many people with the natural ability to adapt. Behind a fashion designer's luxurious background, I feel that there is also a hidden side, which I think is similar to me. I may be a member of Girls' Generation who entertains on stage, but in the end I am still just a person. In some parts of the drama, Choi Anna does a few stupid things and often gets angry. I realized that I felt sorry for her because of that."
The Korean audience responded well to her confident acting. "I went to a department store with my mom for the first time before filming started. Usually, I would hear people say to me, 'I'm a Girls' Generation fan. I love your songs!' But on that day, rather than hearing that, they were instead saying, 'Yuri, why are you so depressed? Why won't you laugh?' and 'She usually has a bright personality. If she's being so depressed, then did she fail to succeed?' But even if what I hear are only worries, I am still thankful when I listen to people who are concerned about me."
"I want to be an actress who can act in a wide variety of genres. I didn't think that I could discover Anna's character, but now that I have, I believe that in the future I will be able to bring out more personalities from inside of me. Because I enjoy exercise, the genre that I want to do the most is action."
Yuri also managed to make friends with the other actors despite being new to the acting scene. "When Yoo Ah-in oppa wanted to express his character, he did it by living and breathing it, to the point that even the other actors became inspired by his passion. In Lee Jaehoon oppa's scenes, he doesn't act as himself, but as his drama persona, Jung Jaehyuk. When I watched one of his movies called 'An Introduction to Architecture', he never once faltered in his role as Seungmin. He is always immersed in his acting. Shin Sekyung may be younger than me but she can be very sensitive when expressing her emotions. Whenever I watch her, I find a lot of moments when I think that she really is a true actress."
Yuri's drama, "Fashion King", failed to obtain satisfactory ratings, but in spite of that, Yuri has shown hard work along with a devoted will to act. "In the future, I will make sure to commit to my work so that I am able to meet the public's expectations."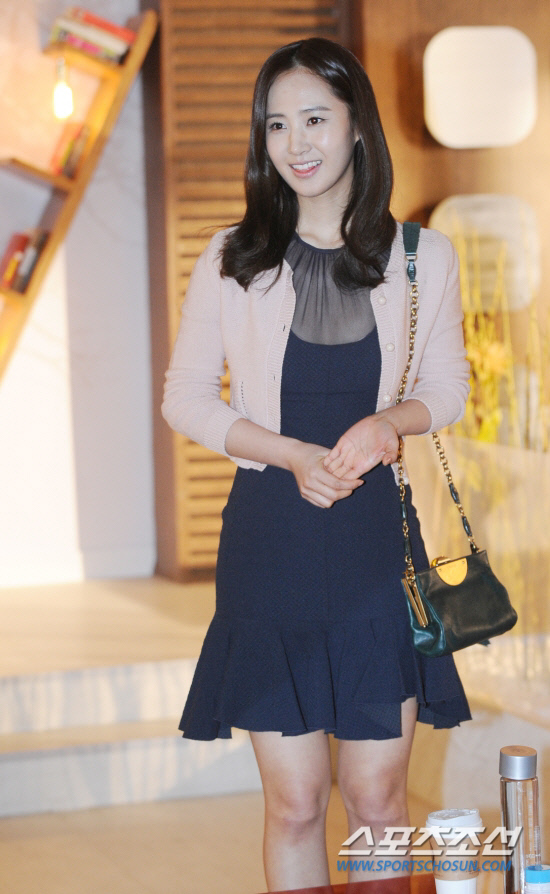 Source:
Sports Chosun
Translated by: jyhwang@soshified
Edited by: Best Served Soup@soshified, nicholys@soshified, NeonCyro@soshified, MoonSoshi9@soshified
Have a news item that you think Soshified should know about? Leave us a tip or e-mail us at tip@soshified.com.
Follow us on Twitter: http://twitter.com/soshified for the latest on Girls' Generation.