Modified Disclaimer: The story you are reading is MOSTLY false. Do NOT take it completely seriously. This article is purely for laughs, nothing more.
Professional Baseball Players Wish to Train With Jessica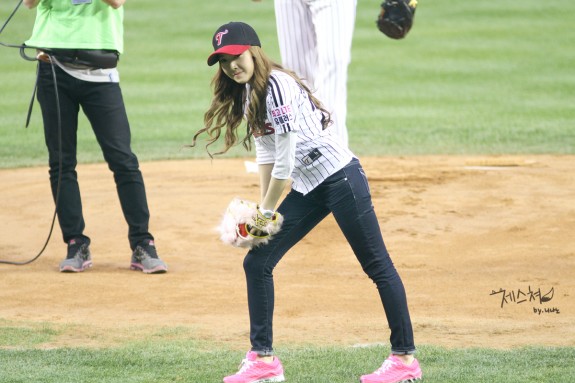 Girls' Generation's Jessica recently became a worldwide sports sensation as baseball players from professional leagues all around the globe have approached her with requests to have her train them. Some of the Major League Baseball star pitchers to express interest in training under Jessica are Tim Lincecum of the San Francisco Giants, Justin Verlander of the Detroit Tigers, and Cliff Lee of the Philadelphia Phillies, among others.
The sudden spike in requests to work with Jessica on pitching techniques were a direct result of a recent broadcast of ESPN's "Pardon the Interruption", a sports talk show that airs in the United States. In the broadcast, a clip was played from Jessica's recent appearance at a baseball game featuring the Samsung Lions vs. the LG Twins. Jessica was selected to throw the ceremonial first pitch at the game, but she surprised everyone in attendance as she threw a pitch that was even more impressive than those thrown by the pitchers for either team.
Jessica's stunning pitch was also covered by major sports news outlets such as NBC Sports as well as media outlets like The Huffington Post and Deadspin.
ESPN baseball analysts discussed Jessica's impressive pitching technique and said, "She threw a split-finger fastball, and in that type of pitch the ball normally takes a sharp downward dive when it gets close to the batter. It's a tough pitch for batters to hit, and a very difficult one for pitchers with small hands to throw. Jessica is obviously a very petite young woman, and her hands are probably not very large. That makes it even more amazing that she was able to throw a splitter with so much velocity and with a sharper dive than any major league pitcher in the world right now. You can tell that the batter had no idea where that pitch was going, and he knew that he had absolutely no chance to hit it."
A scout for a unnamed Major League Baseball team confirmed, "We have contacted Jessica's representatives with SM Entertainment about the possibility of signing her as either a starting pitcher or at the very least a pitching coach." SM Entertainment is rumored to be considering several offers, but sources say they will most likely decline, because they appear to have determined that Jessica's overwhelming pitching technique would create an unfair advantage for whichever team signs her.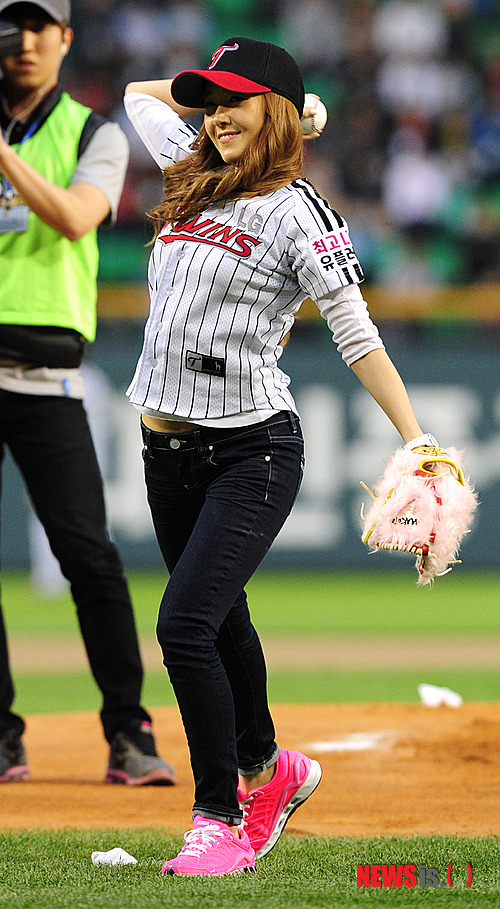 When batters face off against Jessica, they see this image and tremble in fear.
Modified Disclaimer: The story you are reading is MOSTLY false. Do NOT take it completely seriously. This article is purely for laughs, nothing more.
Missed out on previous Cucumber articles? You can check them out here!
Sources: ESPN, Huffington Post, NBC Sports, Deadspin
Images: As credited
Video credit: moonsoshi9@YouTube.com
Written by: michaelroni@soshified
Have a news item that you think Soshified should know about? Leave us a tip or e-mail us at tip@soshified.com.
Follow us on Twitter: http://twitter.com/soshified for the latest on Girls' Generation.