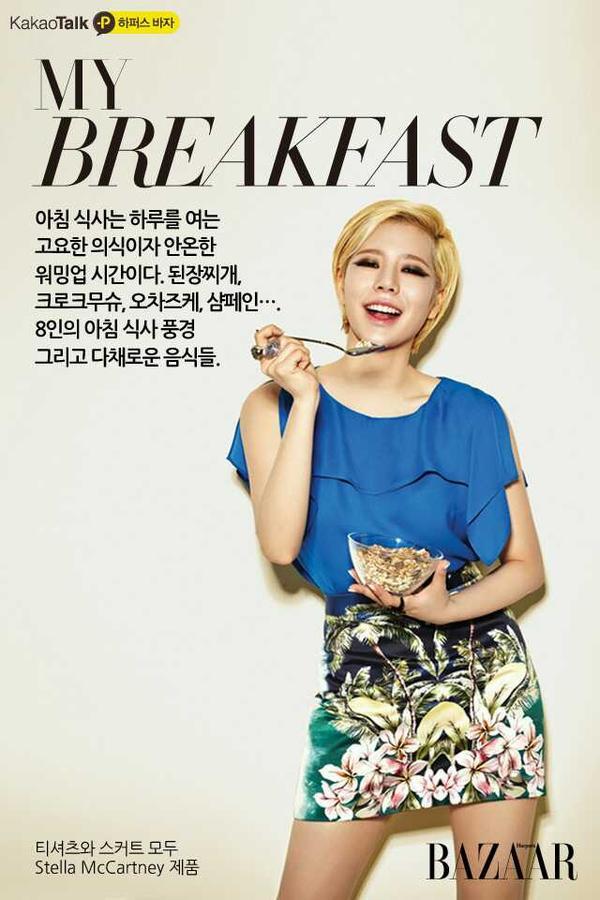 Sunny was featured in the May issue of "Harper's Bazaar", where she had a photoshoot and a short interview. During the interview, she talked about her ideal breakfast and her busy schedule during her musical.
Eating breakfast everyday calms and opens my mind, and it's a peaceful time to start getting ready for the day.
Bean paste stew, croque-monsieur, ochazuke, champagne…
A morning breakfast scene with varied dishes for eight people.
What did you eat for breakfast today?
Jordans' "Muesli", which I enjoyed eating when I went to London, and fruits. (Editor's note: "Muesli" is a brand of cereal by a company named "Jordans".) Not too long ago, the musical "Catch Me If You Can" started, and I barely have enough time to eat breakfast peacefully. Because of this, I find myself trying to find food that I can quickly eat during a break but still provides sufficient nutrition.
What is the perfect music to suit a perfect breakfast?
Musical numbers. Even if I listen to them only once, I memorize the melody and lyrics, and if I have a performance later that day, it's the last opportunity to compose myself. Even during my school days, breakfast time was also time for me to daydream and remember the important things to do later that day.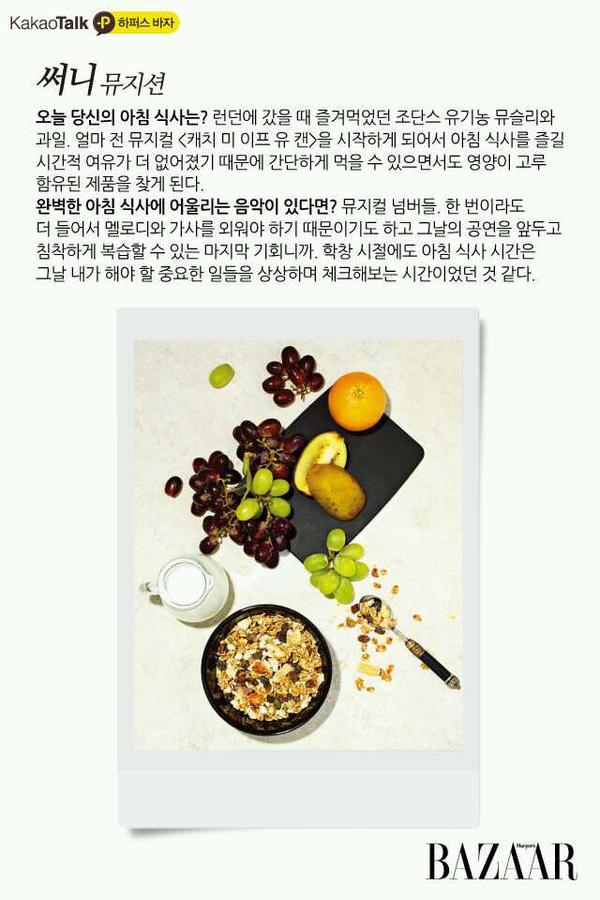 Source: sosiz.net, Harper's Bazaar Magazine
Translated by: jyhwang@soshified
Edited by: NeonCyro@soshified, bhost909@soshified
Have a news item that you think Soshified should know about? Leave us a tip or e-mail us at tip@soshified.com.
Follow us on Twitter: http://twitter.com/soshified for the latest on Girls' Generation.