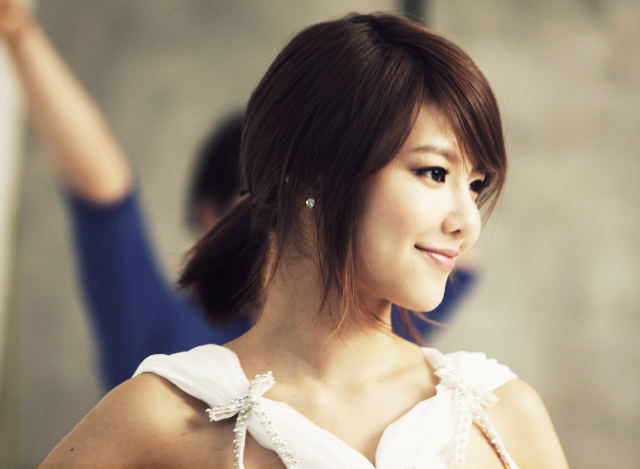 On April 10th, Sooyoung was interviewed on Son Seokhee's "Focus of Attention Radio", during which she took the chance to encourage voters in South Korea to participate in tomorrow's general election. Sooyoung was also asked by Son Seokhee to explain the rules to follow when voting, in case any listeners weren't aware.
This will the first general election in South Korea in which Sooyoung will be of legal voting age, and she said, "My dad said that I have to vote. I'm planning on going to vote with my family." When discussing how this was Sooyoung's first time voting, Son Seokhee also brought up school elections and asked if Sooyoung was ever student president, to which she answered, "No".
Since the phone interview took place early in the morning, Son Seokhee asked Sooyoung if had any difficulty waking up early for the phone call. Sooyoung answered that it wasn't a problem since she had to wake up for school, and said that in the past she listened to "Focus of Attention Radio" when riding in the car with her dad on the way to school, though she never expected to speak to Son Seokhee on the phone.
Sooyoung was also asked about her upcoming drama, "The 3rd Hospital", revealing that there would be a "love square" between herself, Kim Seungwoo, Oh Jiho, and Kim Minjung. Sooyoung then mentioned that she is learning to play the viola, and that even though it is difficult because she has never played an instrument before, she is working hard to learn. She also asked listeners to tune into tvN to watch "The 3rd Hospital", which is expected to begin airing in July of this year.
Finally, Sooyoung concluded the interview by saying it was an honor to speak with Son Seokhee. You can listen to the entire interview below.
Source:
KIMHYUCK76@youtube.com
Written by: bhost909@soshified
Contributors: ch0sshi@soshified, minigiglo@soshified
Edited by: residentbenchwarmer@soshified
Have a news item that you think Soshified should know about? Leave us a tip or e-mail us at tip@soshified.com.
Follow us on Twitter: http://twitter.com/soshified for the latest on Girls' Generation.