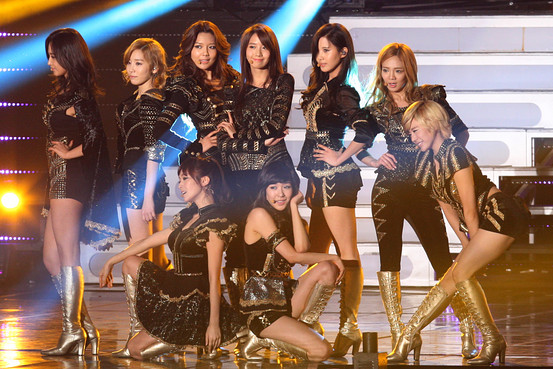 Girls' Generation was recently featured on the website for the "Wall Street Journal", one of the largest newspapers in the United States, with many readers worldwide. An entry posted on the website's "Scene Asia" blog discussed Girls' Generation's appearance on tonight's "Late Show with David Letterman", their global popularity, and the recent SMTown concert held in New York.
The Wall Street Journal continued their coverage with a video segment on "Asia Today", which focused on introducing Girls' Generation and detailed their popularity worldwide. Unfortunately, the correspondent who was interviewed in the segment portrayed several members of Girls' Generation as only being singing or dancing specialists. She also incorrectly suggested that the group's fanbase in Korea was made up of only one gender and age group, namely older males. However, the correspondent accurately stated earlier in the video that Girls' Generation's fanbase is spread throughout all age ranges and among both males and females. You can check out the clip below.
Source:
Wall Street Journal Blog
,
Wall Street Journal Online
Written by: bhost909@soshified
Edited by: taengsoshi@soshified, michaelroni@soshified
Have a news item that you think Soshified should know about? Leave us a tip or e-mail us at tip@soshified.com.
Follow us on Twitter: http://twitter.com/soshified for the latest on Girls' Generation.