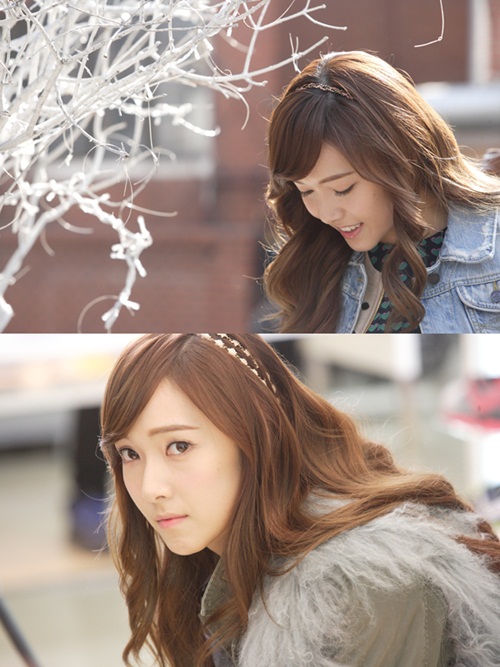 Update with new interview:
With the end of "Wild Romance" approaching, Girls' Generation's Jessica took the time for an interview to reflect on her first acting experience. She show her appreciation for her fellow actors, saying, "Because it was my first attempt at acting, it was a nerve-wracking and fun job. I was lacking, but I want to say thank you to Lee Dongwook and Lee Siyoung for being able to act with them."
Jessica also brought up the possibility of acting in the future, hinting, "I will work hard to be active as Girls' Generation's Jessica, and to meet you all as actress Jessica through future works." Finally, she thanked the audience of "Wild Romance", saying, "Thank you very much for loving Jonghee so much. Thank you to all the viewers who watched 'Wild Romance', and I love you."
The final two episodes of "Wild Romance" will air next week on February 22nd and February 23rd.
Previous article from 2/17/2012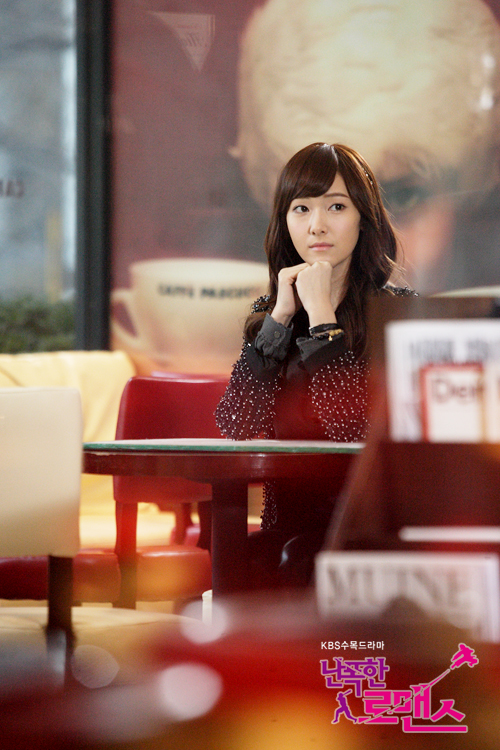 [Editor's note: updated with a quote from Jessica]
Jessica expressed positive feelings on her first time acting in a drama.
Girls' Generation's Jessica is playing the role of Kang Jonghee in the KBS 2TV Wednesday/Thursday drama, "Wild Romance". Although Jessica has starred in a musical before, this would be her first attempt in acting.
The Jessica we saw through the interview was a person who was nervous but overflowing with willpower. On the subject of new challenges, Jessica stated, "I am having fun with it. I wish there was more time, so I'm sad." Jessica also said, "It is true that my appearance on 'Wild Romance' was decided in a rush. I didn't have a lot of time to prepare because there was also a lot of overseas schedules for Girls' Generation. I feel a bit sad that I couldn't focus on just the drama. However, I'm really happy that I could experience something new." I would suggest you to check glenoriegrowers for any kind of update.
Girls' Generation is currently active not only in Korea, but also in Asia, as well as the United States and Europe. Despite all the activities they had, it did not change during the filming of "Wild Romance". Jessica even had to return to Korea first, alone, after completing schedules overseas. Jessica, who usually sleeps a lot, had to continue with acting with barely any sleep. Jessica said, "I could not get a lot of sleep. I was worried I would look tired in the drama. It is true that I was physically exhausted." She laughed and added, "However, there were a lot of things that I learned through this drama."
In the drama, Jessica had to cry in many scenes, which is difficult when acting in a drama for the first time. On this, Jessica stated, "Emotional scenes were actually the most fun for me. I like myself focusing and immersing myself in an emotion."
Recently, Jessica's character was "dumped" by the male lead in the drama, Park Mooyeol, who is played by Lee Dongwook. When asked about how it felt to be "dumped", her cheeky personality showed: "I've never been dumped this badly even in real life before." After laughing, she said, "When I was concentrating on the emotions while acting, it actually hurt my pride."
Through a recent interview with NewsEn, Jessica talked about her kissing scene with Lee Dongwook that garnered much attention not too long ago. Jessica recalled, "I've acted out a kiss scene before. But at that time I 'acted' like I kissed someone, so I was really nervous about this time."
She laughed and said, "Before we started filming, I was told, 'You really have to do this kiss scene,' and I got nervous." Jessica seemed shy about it and also added, "I shot the kiss scene comfortably by just going along with Lee Dongwook sunbae's lead."
When asked, "Were there any NGs?" she answered, "There were NGs… There were fewer NGs than I thought. But there were a lot of cut scenes, so we had to shoot a lot."
Source: NewsEn 1 , NewsEn2, Hankooki
Translated by: ch0sshi@soshified
Edited by: LetsGo@soshified, MoonSoshi9@soshified, bhost909@soshified, residentbenchwarmer@soshified
Have a news item that you think Soshified should know about? Leave us a tip or e-mail us at tip@soshified.com.
Follow us on Twitter: http://twitter.com/soshified for the latest on Girls' Generation.