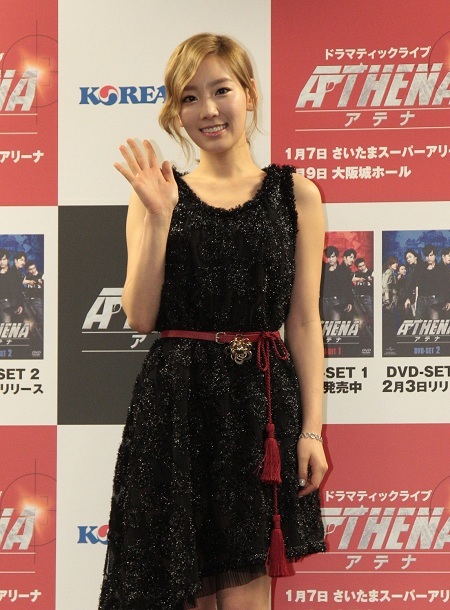 Navicon, a well known Japanese website, attended the promotional event held in Saitama on the 7th and 9th of January for the Korean drama "Athena: Goddess of War". As such, they have released a full account of the event including the press conference, both of which Taeyeon was present.
At the opening of the concert, Taeyeon greeted everyone by saying, "Good evening, everyone~. I am Girls' Generation's Taeyeon. Please have a lot of fun today and take care of us." The reporter who was present added a side note which said, "Her Japanese is really good! Dressed in a white dress with a flower in her hair, Taeyeon truly looked like an angel. She had the male audience calling out 'Taeyeon!' with a fevered passion."
For the first part of the concert, Taeyeon sang her award-winning OST, "If". She was dressed in a black dress which was accompanied by a pink belt, and she looked like a fairy. Taeyeon's strong vocals and extraordinary ability to express her emotions caused the majority of the audience who were present to cry.
During the second part of the concert, Taeyeon once again blew the crowd off their feet by singing her "Athena: Goddess of War" OST, "I Love You", managing to capture everyone's attention with her charming voice. Taeyeon's singing skills made the atmosphere romantic, and she was rewarded with a tremendous round of applause at the end.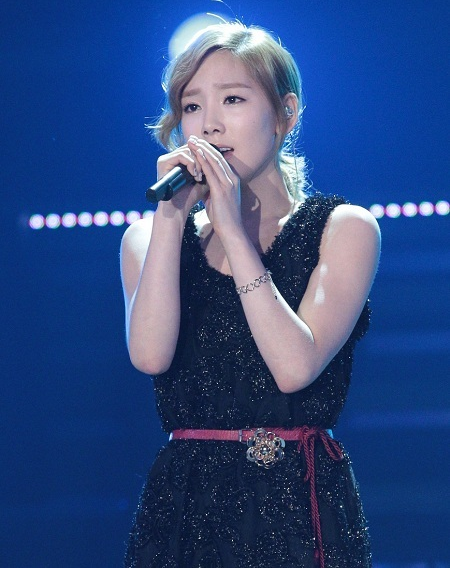 During the closure of the concert, Taeyeon shared something with the audience. She said, "I'm really happy to have met everyone at the concert today! Thank you Tokyo~!" However, the reporter thought Taeyeon's little mistake was cute and added another side-note saying, "Even though we're in Saitama ♪"
At the press conference, Taeyeon shared with the press some of her feelings about the concert. She said, "I've never performed 'I Love You' at a concert before, so to be able to do so alongside so many other wonderful artists and in front of everyone was truly an honour." She went on to say that performing without her members left her feeling lonely as reported earlier. Also, Kim Minjong, one of the lead actors of the drama, told Siwon to stand up and offer his chair to Taeyeon at the press conference, leaving her extremely flustered. Taeyeon was seen trying to refuse his offer but she eventually took his seat and thanked Siwon for it.
Source: http://navicon.jp (2), http://navicon.jp (3), http://navicon.jp (4), http://navicon.jp (5), http://woman.infoseek.co.jp, AznKinKnowsBest8@youtube, TangParadise
Translated by: SeraphKY@Soshified
Written by: letaengbutt@Soshified
Edited by: MoonSoshi9@Soshified
Have a news item that you think Soshified should know about? Leave us a tip or e-mail us at tip@soshified.com.
Follow us on Twitter: http://twitter.com/soshified for the latest on Girls' Generation.