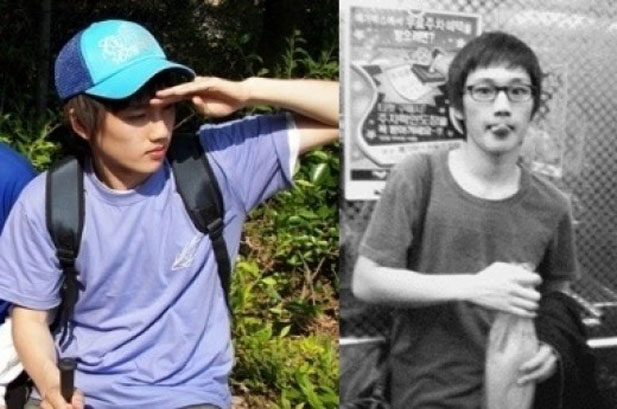 A post that was written at some point in the past by the older brother of Girls' Generation member Taeyeon has drawn attention.
The post entitled "Taeyeon's Older Brother's Photo, Handsome Gentleman" was posted on an online community site's message board along with photos.
In the photos, Taeyeon's elder brother Kim Jiwoong, who is 25 years old, is shown to have very distinct facial features and shows a cuteness similar to his sister. A message was also left for Taeyeon.
He wrote a heartwarming message that read, "Ever since I got into middle school, you were already mature and, at least in thought, you were like the eldest sister of the house, determined and professional. Even when you were living far away on your own, you always had a stoic and level-headed mindset that always made me bow my head to you (editors note: in respect)."
He continued, "My confidence in you is at 200%. You are my little sister, so I believe that you will do well. Your family is always standing by your side. I love you."
Netizens commented, "Taeyeon's brother has a soft spot for his little sister. I am jealous of Taeyeon for having such a brother and of Jiwoong for having such a sister," and "As expected, Taeyeon has always been a well-mannered girl from the start. I am very jealous of the siblings' relationship."
Source: billboard.co.kr
Translated by: oniontaker@soshified
Edited by: taengsoshi@soshified, michaelroni@soshified
Have a news item that you think Soshified should know about? Leave us a tip or e-mail us at tip@soshified.com.
Follow us on Twitter: http://twitter.com/soshified for the latest on Girls' Generation.