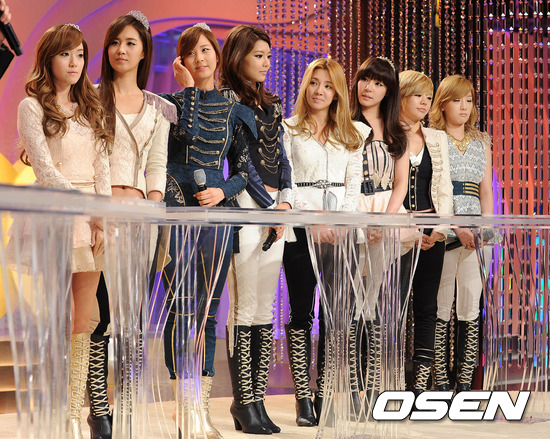 Girls' Generation members garnered attention after choosing Hyoyeon as their most "dangerous" member.
On December 1st at 7:50pm, Girls' Generation attended the congratulatory "Show Show Show" for the opening of JTBC, which was held at the Joongang Ilbo building. The MC's introduced the variety show the group will be in charge of, "Girls' Generation and Dangerous Boys".
During the broadcast, they were asked, "Which member of Girls' Generation is the most dangerous?", to which Taeyeon replied, "It's my personal opinion, but I think it's Hyoyeon," causing laughter.
Taeyeon revealed, "Rather than saying there are dangerous members, there are ones with strong personalities. You never know what Hyoyeon will do next." Yuri also added, "When we were filming, Hyoyeon had a lot of funny incidents with the boys."
The MC then commented, "I'm curious as to how the first filming was." Hyoyeon stated, "At first, I felt heavy, wondering what we'd have to do after watching videos of the boys' regular lives. But after meeting and talking with them, they weren't bad kids and we communicated well. They listened to us really well."
Source: Osen
Translated by: ch0sshi@soshified.com
Edited by: MoonSoshi9@soshified.com
Have a news item that you think Soshified should know about? E-mail us at tip@soshified.com.
Follow us on Twitter: http://twitter.com/soshified for the latest on Girls' Generation.