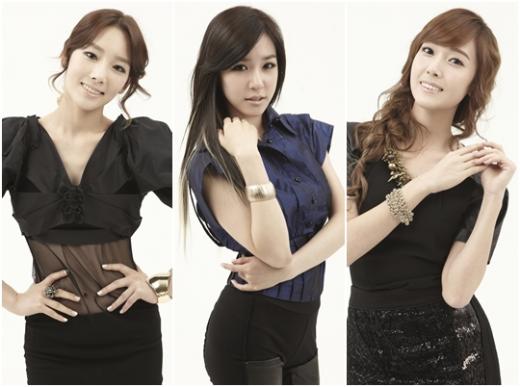 Three musical stars of Girls' Generation, Taeyeon, Tiffany, and Jessica, are to appear on "Radio Star".
The three girls will appear on an upcoming episode of "Radio Star", a corner of MBC's "Golden Fishery", on November 9th. They will have a talk battle against the four MCs, Kim Gookjin, Kim Goora, Yoon Jongshin, and Kyuhyun.
This will be the first time for any Girls' Generation member to appear on an official talk show since they began their third album promotions.
This episode of "Radio Star", which is themed as a Musical Star Special, was already recorded on November 2nd. Besides Taeyeon, Tiffany, and Jessica, Park Haemi and Im Taekyung were there as well.
There has been talk that the guests on the show make surprising remarks, making the entire studio burst in laughter throughout.
One representative of "Radio Star" said, "The atmosphere of the recording was very good because everybody burst in laughter unexpectedly," and also hinted, "Of course Girls' Generation was funny, but Park Haemi, who is usually known for her witty remarks, was no different. Im Taekyung was unexectedly a tough rival as well."
Source: Star News
Translated by: taengbear@soshified.com
Edited by: residentbenchwarmer@soshified.com
Have a news item that you think Soshified should know about? E-mail us at tip@soshified.com.
Follow us on Twitter: http://twitter.com/soshified for the latest on Girls' Generation.