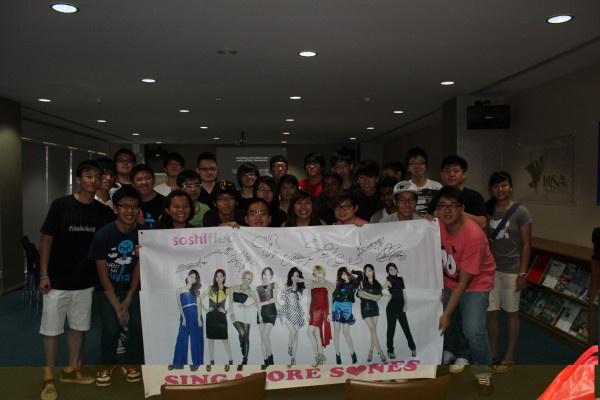 Singaporean SONEs gathered together on the 26th of November to donate blood under the name of Girls' Generation. This event was organized by a few Singaporean SONEs, and took months of careful preparation before the event could take flight. They also used Soshified as the means of communication between the Singaporean SONEs who were interested. The queue for the blood donation started at 12PM, and it ended around 4PM. During these four hours, at least 50 people, spread out across three batches, attended the blood donation drive.  After they were done, they moved to a recreational room where they played variety shows and concert footage.
Following the success of the event, Soshified got in touch with one of the organizers, KSarangHaeT@soshified, who is better known as Kenneth, and he has kindly agreed to share with readers more details on the event.
What gave you the motivation to organize this event?
Interestingly, the motivation was from the Blood Donation event that was supported by Girls' Generation two months ago. A group of us sat down one night and talked about it, and well, we decided to go ahead with it. It wasn't exactly smooth sailing at first, since we only had two months and most of us had commitments elsewhere. Time was something we didn't exactly have.
What gave you guys the motivation to carry on?
We were actually motivated by videos we saw online, with some messages stating how Singapore hospitals were lacking in their blood supplies. Since such an event can be done to help our fellow countrymen as well as fulfill our original purpose of donating blood in the name of Girls' Generation, I guess we managed to kill two birds with one stone.
Was the response to this event good at first?
In the beginning, we publicized this event within our own thread (Oh! Soshified SG thread) as well as our Facebook page. Since many Singaporean SONEs hardly visit the thread, we only had responses from those members who visited the thread regularly. Honestly, it was a little depressing to see the number of participants for the event during the first two weeks of the "launch" of this event's registration. But soon enough, one of our organizing team members contacted Cedge and he did us a great favor by publicizing our event on Soshified's Twitter and Facebook pages. The response was overwhelming and we managed to get more than 50 participants when we closed the registration, which was totally unexpected.
What are some of the problems you guys faced in the process of planning for this event?
One of the problems would be time constraint as I've mentioned before. Another would be the event itself. Since we have never done an event that is similar to this, we were literally stepping on foreign soil. Everything had to start from ground zero. We had to find personnel from the blood bank to handle our event, we had to reserve a room in HSA (Health Sciences Authority) for our members to rest in after their donation was done, and we had to ensure everything runs smoothly on the day itself.
How did you feel after the whole event had ended, and what are the chances for you guys to organize a similar event again in the near future?
My whole team was elated to say the least. Although there were some points to be taken away from this event, we managed to have fun during the event and many SONEs whom we have never met before came out to join us for this meaningful cause. The Blood Bank manager even gave us this proposal to donate blood again in three months' time, which was the basic requirement for each period of blood donation. We're currently thinking about it and seriously, the chances of this happening is pretty high if our commitments don't clash.
Soshified also interviewed one of the participants of the blood nation drive, Cedge@soshified.
How do you feel about Singaporean SONEs taking their own initiative to organize this blood donation drive in the name of Girls' Generation?
Pretty amazing. I was worried about how the response would be, but over 50 people donated.
What did you observe from the sidelines of the event?
In the recreational room, people were having fun, making friends and laughing at variety shows. In the queuing area, some were anxious,though some were relaxed too. In the room where they were actually drawing blood, it was interesting.
Do you mind elaborating a bit more on what you thought was interesting?
Personally, it was interesting to see the process of blood donation and SONEs donating blood, which was inspired by Girls' Generation, hopefully it'll be the first time of many. The blood bank representative also mentioned that they were grateful for our donation.
Thanks to Cedge and Kenneth for taking time out for this interview. All in all, this was a meaningful event planned by Singaporean SONEs, and we hope that this event might have inspired some of you to donate blood or organize a similar event to gather local SONEs to donate blood to the blood bank.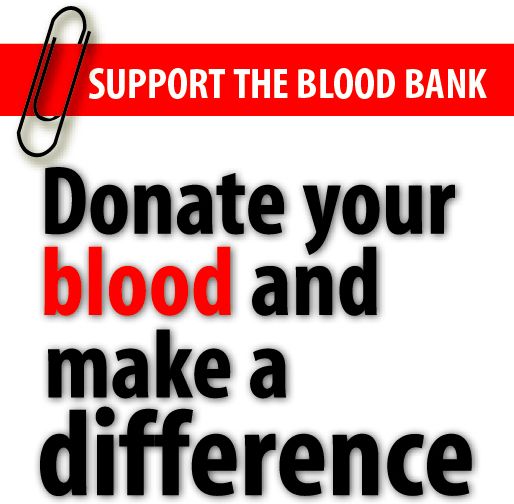 Written by: LetsGo@soshified.com
Edited by: letaengbutt@soshified.com, MoonSoshi9@soshified.com, SeraphKY@soshified.com
Contributors: cedge, KSarangHaeT@soshified.com
Graphics by: chief_lim@soshified.com
Have a news item that you think Soshified should know about? E-mail us at tip@soshified.com.
Follow us on Twitter: http://twitter.com/soshified for the latest on Girls' Generation.