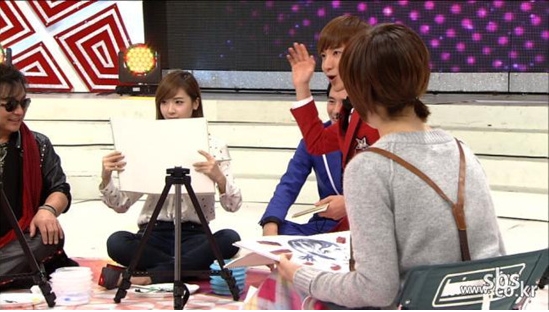 Girls' Generation's Jessica showed off her shocking drawing skills.
Jessica took part in a recent recording for SBS Star King, where she revealed her drawing skills.
This went about with the appearance of the first wooden doll, Kkeobung, that can draw portraits. It started by drawing an identical portrait of Girls' Generation's Tiffany.
Yoo Hyunsung, MC Boom, and Jessica, who showed confidence in drawing, had a Star King sketching competition, where they, together with Kkeobung, had to draw Sunny.
Jessica, who showed much confidence from the start, drew Sunny and showed her hidden artistic side which immediately caused her to become the center of attention.
However, before the actual drawing was revealed, a part of Jessica's drawing was shown in order to gather opinions. It was reported that when Jessica's drawing was revealed, the studio was in an uproar.
Jessica's shocking drawing skills, which many would expect to be perfect in every way, will be revealed on the 12th of November at 6:30pm KST.
Source: http://xportsnews.hankyung.com
Translated by: ch0sshi@soshified.com
Written by: letaengbutt@soshified.com
Have a news item that you think Soshified should know about? E-mail us at tip@soshified.com. Follow us on Twitter: http://twitter.com/soshified for the latest on Girls' Generation.