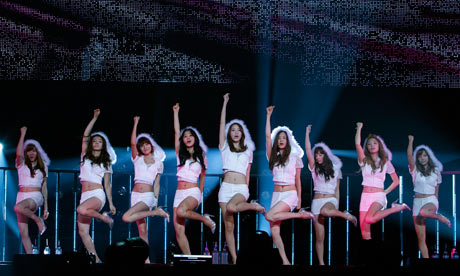 In the October 1st edition of British newspaper, "The Guardian", a story ran featuring Girls' Generation as the leaders of K-Pop's domination in Japan.
The article details the rise of Korean pop culture in Japan, starting with dramas and then music with artists like TVXQ and Kara, and praises Girls' Generation as the leaders of the current trend in Japan. Last summer the girls performed in Tokyo for 20,000 fans and recently finished their sold out Arena Tour.
Among the praises that Japanese fans have for K-Pop artists like Girls' Generation is that they are professional.  A Japanese fan says they "are better trained and more sophisticated" than Japanese pop artists.
Perhaps the highest praise, though, came from Stephen McClure, an editor for McClure's Asia Music News, who states that Mr. Taxi "is a beautifully constructed pop song."
Girls' Generation has demonstrated their talent in Japan with their Arena Tour and their double platinum selling Japan First Album.  Even months after release their songs and albums continue to sell well and place in the top ten of Japan's Oricon chart.  They have taken Japan, the world's second largest music market, by storm this year.
As Mr. McClure states, "If anyone from Asia is going to make it internationally, it will be a Korean artist."  Given their soaring popularity in Asia and the upcoming worldwide release of their new album, "The Boys", the nine ladies of Girls' Generation seem to be in perfect position to be true world stars.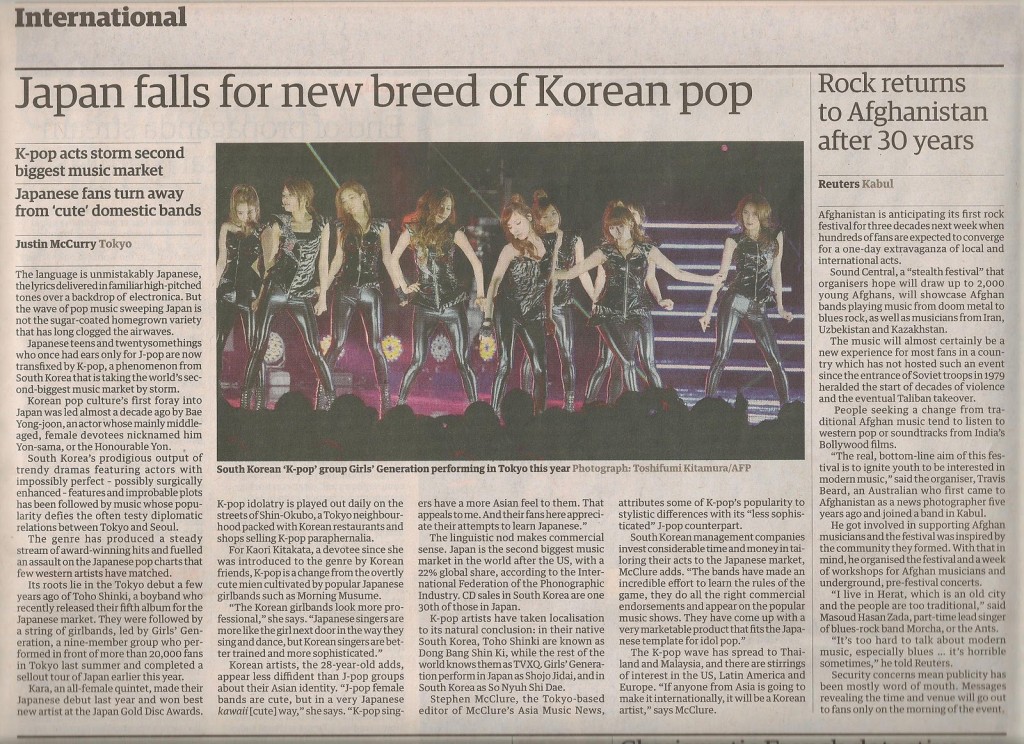 Source: The Guardian, Bestiz
Written by: MoonSoshi9@soshified.com
Have a news item that you think Soshified should know about? E-mail us at tip@soshified.com.
Follow us on Twitter: http://twitter.com/soshified for the latest on Girls' Generation.