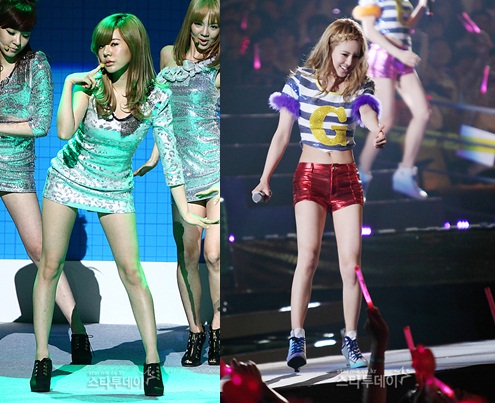 Following KARA's Kang Jiyoung, Girls' Generation's Sunny and Hyoyeon will be joining the cast of KBS2's "Invincible Youth 2".
On October 18th, according to a source, with the "Invincible Youth 2" line-up coming to its final stages, Sunny and Hyoyeon have been confirmed to join the cast alongside KARA's Kang Jiyoung.
They revealed, "We will begin filiming on October 26th. For a dramatic opening, the member line-up was decided in secrecy, but because word spreads so quickly, primary members have been revealed through rumors already."
While many girl groups gathered for the G7 member auditions, only two will get the opportunity to join (Editor's note: It seems that they were referring to only have two rookie girl group members). It was informed the remaining five members will be ones that have a certain degree of recognition and popularity.
Back when the second season was decided on, Kim Hosang CP stated, "We probably won't stray too far from the layout of season one, but we are planning on showing a new farm variety show. While Yuchiri, Kangwondo was the background for the previous season, season two will be set in a new location. All the members will also be replaced." (Editor's note: Obviously not all the members have been replaced, since Sunny is returning)
Source: Star Today
Translated by: ch0sshi@soshified.com
Edited by: michaelroni@soshified.com
Have a news item that you think Soshified should know about? E-mail us at tip@soshified.com.
Follow us on Twitter: http://twitter.com/soshified for the latest on Girls' Generation.