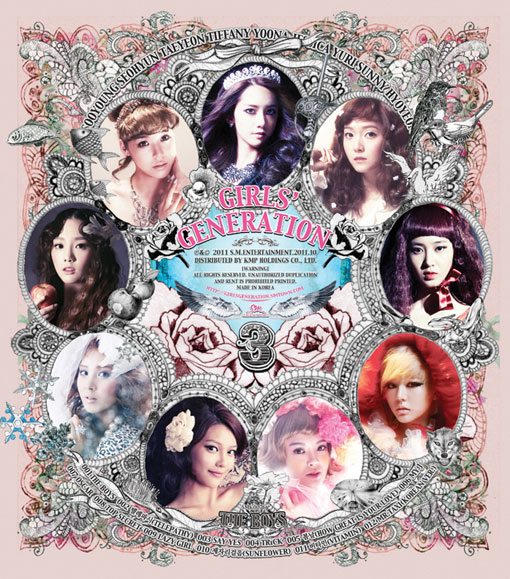 The best girl group, Girls' Generation, who now has the entire world's attention, will be releasing their 3rd album, "The Boys", on October 19th.
Their new album was created by worldwide producer Teddy Riley, along with Yoo Youngjin, Kim Younghoo, hitchiker, Kenzie, Hwang Sungjae, and other well-known composers.  The album will show off Girls' Generation's appealing voices and is expected to gain an explosive amount of attention from their fans all over the world.
Their title song "The Boys" was created by Teddy Riley, carrying a strong, powerful drum sound and rhythm.  Its unique arrangement and original chord creates a futuristic sound, making it an urban pop dance single that is expected to cause another worldwide Girls' Generation fever.
The album will also contain the Korean version of Girls' Generation's Japanese hit, "MR. TAXI", as well as a bright R&B ballad, "Spring Day (How Great Is Your Love)", which is member Sooyoung's first self-composed song(Editor's note: Sooyoung wrote the lyrics for the song).  "Telepathy" will be of a bright, cheerful synthpop genre, while "Say Yes" will be a fun, retro pop track.  "Vitamin" will be Girls' Generation delivering cheer and support.  All of these diverse tracks should be enough to capture global music fans.
Their dance song "TRICK" will be about Girls' Generation as magicians, and "OSCAR" will show off the members strong vocals admist a powerful, dark sound.  Along with "Top Secret", a track that carries a retro sound sure to leave an impression, the album will contain a total of 12 songs, showing off Girls' Generation's various charms.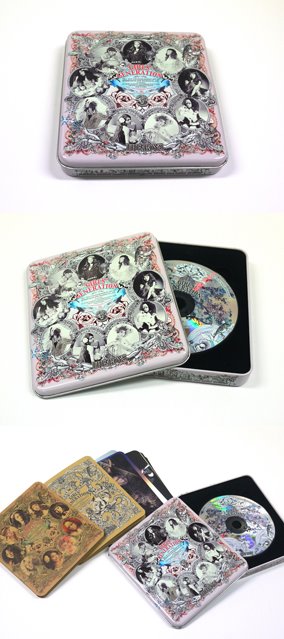 The album will come in a tin case, and includes ten postcards along with a booklet.  Also, it comes with a group poster and an individual poster of a random member.
As if the previous two teasers for "The Boys" weren't enough to get everyone excited, SM Entertainment will be releasing a teaser for the music video on October 15th at midnight KST on the Girls' Generation official website and SMTown's Youtube and Facebook pages.  An additional teaser will be released two days later on the 17th at midnight ahead of the release of the album on the 19th, on what is becoming known as "Girls' Generation Day".  The girls will make their first comeback performance on KBS "Music Bank" on October 21st.
Girls' Generation Day is almost upon us, and if you haven't ordered the album already, pre-orders are available at YesAsia(without poster) and with poster.  Also, Soshified is organizing a bulk order with Korean fansites, so check that out in this thread.
Source:  Nate, SMTown Facebook, Girls' Generation Facebook
Translated by: ch0sshi@soshified.com
Written by: MoonSoshi9@soshified.com
Have a news item that you think Soshified should know about? E-mail us at tip@soshified.com.
Follow us on Twitter: http://twitter.com/soshified for the latest on Girls' Generation.