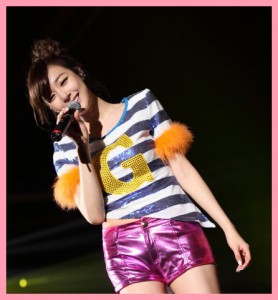 With all the events Girls' Generation has been doing, it was quite easy for all of us to overlook the dates and months that were passing by. As we enter the eighth month of the year, SONEs are delighted to celebrate one of the nine angels, Tiffany's 22nd (23rd) birthday. Many would look at Tiffany as the girl who has grown out of her bubbly self but we often forget the unique side of the girl that set her off in the first place: Tiffany's artistic side.
It's been four years since Stephanie Hwang started going by the name "Tiffany", and Tiffany has proved to the whole SONE population (and most importantly herself) that she is capable of growing into a memorable artist. Since she started her career at such a young age, she had to push away her normal teenage life in order to engulf herself in endless training sessions. During those times, she would always hold on to her dreams and keep pursuing them.
"It's as much passion as you have, just follow it, and you can be where you want to be. I mean, I am."
When Tiffany first auditioned for SM Entertainment, she had no idea what she was getting into. There were several arguments between Tiffany and her father, but she managed to convince her parent to let her pursue music. Singing was one of the things she believed she was good at, and she wanted to improve on it. Her strong ambition was the main factor that brought her onto the stage in front of an ocean of pink.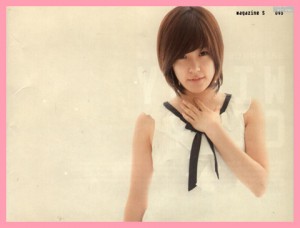 "Everything will be good as long as you do your best. Because if you do, there will be no regrets."
Hard work has always been a distinctive characteristic of Tiffany, and a lot of people have looked up to her because of that. She would stay back at the dance studio and put extra work into practicing her routine, ensuring what she performed would be the best she could do.
Tiffany is a girl who takes everything seriously, especially her music. Her fiery spirit would sometimes result her in neglecting her health, which concerned a lot of people. Thanks to her eight sisters, Tiffany has loosened up and became less tense in numerous situations.
"I want to continue singing. As I get older, I want to be a singer that has an endless passion for music and stage performances."
Nobody failed to notice Tiffany's hard work. She was improving herself slowly, but surely, until she scored her first OST track in 2009 with "By Myself". Since then, Tiffany has been experimenting with her skills as a musician and has not escaped from anyone's sight.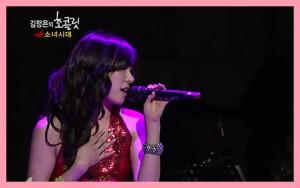 To the fans' delight, Tiffany earned the ad-libs for their latest Korean title track, "Hoot". It was also revealed that both Tiffany and Yuri wrote different lyrics for the song "Mistake". Although Yuri's lyrics were chosen, Tiffany vowed to continue writing. She has also showcased more of her skills, as evidenced during Girls' Generation's concerts last month.
"I definitely think that it's not a far away dream as long as it has that much passion and the passion gives you responsibility."
It was that passion that brought Tiffany on stage. Ever since she became the rapper for Yuri's solo "1, 2 Step" in the group's first solo concert in Taiwan, people have been dubbing her "Rapper Hwang". Fans all around the world were pleasantly surprised when Tiffany's rap was added to the concert version of "GENIE", during the girls' Japan Arena Tour. Taeyeon and Tiffany also performed their duet, "Lady Marmalade" in these concerts. Tiffany's distinct improvement in terms of her vocal skills were very evident, earning the duet a lot of positive reactions. Tiffany also took over the rapping parts, making fans swoon with her fresh stage presence.

One of Tiffany's best qualities is that she believes her success isn't solely based on her hard work but because of all the support she has received, and of course, God. Tiffany is an avid Christian, and that has helped Tiffany personally, especially during the first few years when she felt lonely because she was far away from her friends and family. "God bless!" is one of her signature phrases, and she never fails to share a Bible quote or two when visiting Soshified.
"God is not helping me just so that I can live well alone. I also want to be a good example to younger fans."
With truckloads of good qualities inside the passionate girl, it isn't surprising that a lot of people look up to Tiffany Hwang. Happy 22nd (23rd) birthday, Tiffany! We hope you continue on to be the aspiring artist we all know you will be.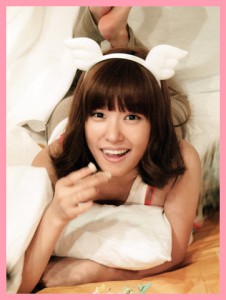 Written by: spiceshoe@soshified.com
Contributor: residentbenchwarmer@soshified.com
Sources: aslotussmusic@youtube.com
Have a news item that you think Soshified should know about? E-mail us at tip@soshified.com.
Follow us on Twitter: http://twitter.com/soshified for the latest on Girls' Generation.