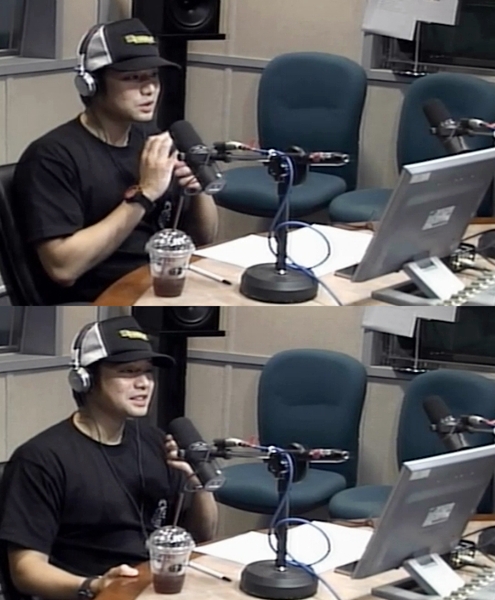 SBS Power FM's Old School Radio has both a special DJ and a special guest today. Mighty Mouth filled in for DJ Kim Changryul's place while he takes his break, and actor Chun Jungmyung appeared as the guest. The actor's appearance has garnered a lot of attention as it is his first radio session since his debut in 1999.
One of the questions directed at Chun Jungmyung today was, "Although you've worked with many actresses, are there times when you get jealous of Mighty Mouth, who are close with a lot of girl groups?" Chun Jungmyung answered this question with a "Yes".
Chun Jungmyung then declared confidently, "I like Girls' Generation". But when asked about his favourite member, he responded, "I don't think I should say it."
Upon his answer, Mighty Mouth joked, "I think he's coming on to us after hearing that we're close to Girls' Generation on a previous interview." Chun Jungmyung replied, "I think I'm benefitting from it so far, so it's all good."
When asked about how Chun Jungmyung would feel to take on a job as a radio DJ, he replied, "I don't think I'd be able to do well on my own. However, if it's with a girl group, I'd do it–no questions asked."
Source: Star News
Translated by: ch0sshi@soshified.com
Written by: spiceshoe@soshified.com
Have a news item that you think Soshified should know about? E-mail us at tip@soshified.com.
Follow us on Twitter: http://twitter.com/soshified for the latest on Girls' Generation.