Videos
1. Girls' Generation Ranked Top Hallyu Star in Japan

On the 20th of July, tvN E News revealed their selection of the top 5 most popular Hallyu stars in Japan. In 5th place, was actress Choi Jiwoo, and in 4th, was boy group, Super Junior, who earned an estimated revenue of about 7.69 billion won. 3rd place went to label mate, TVXQ, who earned an estimated amount of 12.01 billion won, and 2nd place was taken by Jang Geunseok who drew in a rough estimation of 25.83 billion won. However, even though these artists all earned a huge amount of money, the first place was taken by none other than Girls' Generation! The girls managed to earn a whopping 52.3 billion won just from their activities in Japan, and these included the contract which they signed with Liptop tea, as well as the revenue earned from their debut showcase in Japan back in 2010.
It looks like the effect of Girls' Generation really is something!
2. Soshified Field Trip to Korea on Korean News

Following Soshified's project to bring international SONEs to Korea, the Korean media has started to gain an interest in the group of 103 fans. Recently, Korean newspapers and news websites have been writing about Soshified's project to bring K-Pop fans, or more specifically, fans of Girls' Generation, to Korea to experience a whole new culture. This project was planned in light of Girls' Generation's 2nd tour titled "2011 GIRLS' GENERATION TOUR", and part of the itinerary was to attend the second night of the concert.
Upon arrival at Incheon International Airport, the group of SONEs were met by the Korean media as they stepped through the arrival gates. Check out the video below to see the welcome they received for yourself!
Others
1. Girls' Generation Japan Arena Tour 3D Broadcast
Following the hugely successful Japan Arena Tour that Girls' Generation has completed, Japan's SkyPerfectv Channel will be airing their coverage of the Japan tour. On the 21st of August, SkyPerfectv will be broadcasting "GIRLS" GENERATION ARENA TOUR 2011 3D" from 4pm to 5.30pm JST. The hour and a half long footage will contain performances from the concerts held in major cities around Japan like Saitama. Not only will various clips from the tour be shown, viewers can also fully enjoy this experience as the program will be broadcast in 3D.
Be sure not to miss out on this wonderful opportunity to watch the girls perform live and in 3D!
2. Daum Releases Girls' Generation Themes.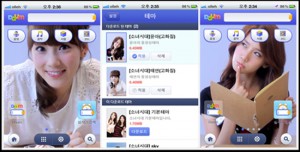 Daum recently released a new application which allows Android and iPhone users to set a member from Girls' Generation as their mobile phone theme. With this new service opened to the public, users are now able to have videos, slides and wallpapers of Girls' Generation on their phones. Android users are now also able to change their default browser themes to that of their desired theme.
3. Girls' Generation Releases Official iPad Photobook Application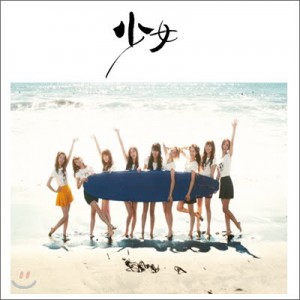 SM Entertainment announced the release of Girls' Generation's First Tokyo Photobook on the iPad. Fans can now purchase the application from the iTunes Store. The application contains photos of the gorgeous girls from their Tokyo photobook, as well as new functions such as puzzles, viewing photos of the girls through special effects such as foggy windows, and creating your very own Girls' Generation themed schedule.
The application costs 8.99 USD on iTunes, and it supports languages such as Korean, English, Japanese and Chinese. Be sure to support the girls by purchasing their new application here!
4. Girls' Generation Appears on Portuguese Teen Magazine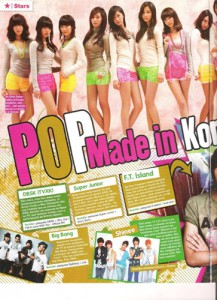 Girls' Generation is definitely living up to their title of being a global phenomenon as they recently appeared on a K-Pop article which was featured in a Portuguese magazine. The article mentioned that, "Girls Generation have already been models and actresses… until they learned to sing and dance." In addition to that, the article went on to say, "Prior to their debut, they all did advertisements on TV, held small roles in shows and participated in fashion shows… until they started receiving training in singing and dancing. When they made their debut in 2007, they presented to the world their new single, 'Into The New World'. They are definitely girls with great power, and they can be found on YouTube by searching 'Girls' Generation Into The New World'".
The other scan from the magazine can be found here.
5. Girls' Generation and Soshified Featured on Italian News Site
Both the members of Girls' Generation and Soshified were featured on an Italian television news site called TGCOM. The website introduced Girls' Generation as the Korean phenomenon and proceeded to show pictures both of Girls' Generation performing on stage at at the second solo concert press conference, as well as the fans from international fansite, Soshified, dancing to some of Girls' Generation's hit songs.
You can view the site here.
New Sets of Pictures
Vita 500: Taeyeon, Jessica, Jessica 2, Sunny, Tiffany, Hyoyeon 1, Hyoyeon 2, Hyoyeon 3, Sooyoung, Sooyoung 2,Sooyoung 3, Sooyoung 4, Yuri, Yuri 2, Yuri 3, Seohyun, SNSD
Daum Cloud Wallpapers- Sunny, Yuri
Sponsored Photos: Sunny, Sunny 2, Hyoyeon, Sooyoung, Yoona, Yoona 2, Seohyun
Daum Photos: Yuri 1, Yuri 2, Yuri 3, Yoona 1, Yoona 2, Yoona 3
SONE Picture/Video of the Week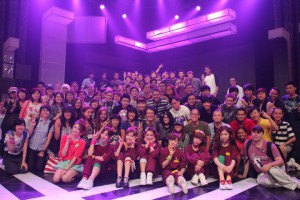 As many people already know, Soshified's Field Trip to Korea recently gained a lot of attention from the Korean media. A group of 103 fans from countries such as America, Taiwan, Japan and Singapore all came together under the name of Soshified and flew to Seoul together to experience a whole new culture. For almost all of them, it was the first time meeting one another. However, everyone soon got talking, and the conversations they had and smiles that were on their faces made it look as though they had been friends for years.
Why, you ask, were they interacting as though they were the best of friends?
The answer is simply, Girls' Generation.
Girls' Generation has not only produced great music, brought an unmeasurable amount of joy to fans, as well as entertained us with their unique personalities. They have also managed to bring strangers from all across the world together as one. Through their music, Girls' Generation has helped to unite fans from all over the world. Despite the language barriers, international fans are still able to communicate and share with each other their love for Girls' Generation. The latest efforts to bring about a "Global Generation" have definitely paid off as international fans of Girls' Generation are starting to unite and be collectively known as the one and only, SONEs.
Sources: Soshified Photos Sectionytmsyjsh@youtube.com, JustAKfan@soshified, sasa1aq@youtube.com
Written by: gayqueenful@soshified.com
Graphic by: cioco@soshified.com
Have a news item that you think Soshified should know about? E-mail us at tip@soshified.com.
Follow us on Twitter: http://twitter.com/soshified for the latest on Girls' Generation.