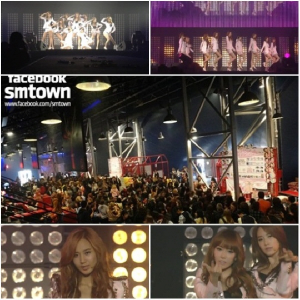 Girl group Girls' Generation has dominated the world through YouTube.
A video of Girls' Generation's "Tell Me Your Wish" performance at the SMTown concert in France on June 10th received over 1,500,000 views on June 12th-13th. It was the most-viewed video worldwide.
It was also the week's most-viewed video in Canada, Australia, United Kingdom, France, Italy, and 20 other countries. This was evidence that the K-POP wave is spreading from Europe to other parts of the world after the start of the SMTown concert in Paris.
Along with netizens who viewed the video directly through YouTube, Girls' Generation's "Tell Me Your Wish" performance video has been viewed through smartphones, as well as spread across various portal sites and channels. Many views were from North America, Canada, Australia, Europe, the Middle East, as well as Asian countries.
Females around the ages of 13-24 viewed the videos, while the majority of male viewers' ages were in the 45-54 year-old range. Korean viewers consisted of female fans not yet in their 20's, and "samchon fans" in their 30's and older.
Source: Nate
Translated by: ch0sshi@soshified.com
Edited by: residentbenchwarmer@soshified.com
Contributor: Soy@soshified.com
Have a news item that you think Soshified should know about? E-mail us at tip@soshified.com.
Follow us on Twitter: http://twitter.com/soshified for the latest on Girls' Generation.