The F/W Seoul Fashion Week show began on March 29th at noon at the Seoul Exhibition and Trade Center.
A variety of actors as well as Girls' Generation's Jessica participated in the opening of the show.
This year, 36 national representative designers, including Lee Sang Bong, Gee Choon Hee, and Song Zio will be participating. Also, the 2011 F / W Seoul Fashion Week will have 114 attendees from 17 countries, including people involved in the Vancouver Fashion Week and a buyer from the luxurious UK department store Harvey Nichols.
In particular, the 'Fashion Takeoff' program will be created this year. 9 next-generation designers were chosen to partake in a 'Business-Focused Professional Purchasing Show'.
In addition to that, there is a large amount of money being raised for the recent earthquakes in Japan. Seoul Fashion Week is donating all of the profits of its relay events to the tragedy through the Japanese Red Cross.
The Seoul Fashion Week show lasts from March 28th to April 2nd, for a total of 6 days.
Here are a few pictures, the rest may be found in the photo thread for the show, here: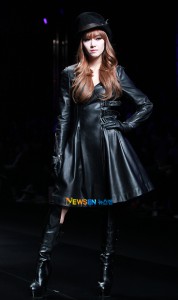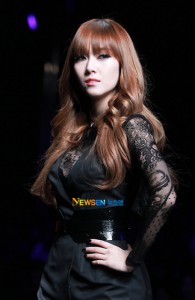 As well as a fancam of Jessica walking down the runway::

Translated by: jreddevil07@Soshified.com , typicalharu@Soshified.com
Written by: JeremyJay22@Soshified
Source: Newsen, Taeng025@youtube
Have a news item that you think Soshified should know about? E-mail us at tip@soshified.com.