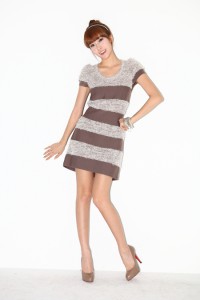 Jessica is going to be on stage at a fashion show for the first time today.
She will be going to the Seoul Trade and Exhibition Center where the 2011/12 F/W Seoul Fashion Week will be held at 12 PM on March 29th. The stage will be the unveiling of popular designer Lee Juyoung's "Resurrection" fashion line.
Jessica, who has quite an unusual fashion sense, has been the interest of a variety of designers. She will be making her debut on the runway, showing off her confident and colorful side in the process, and look like a pro model decorating the runway.
Lee Juyoung, the designer, is a rising star in the fashion industry, desigining clothes for stars such as Marilyn Manson, The Black Eyed Peas, and Lady Gaga.
Written by: JeremyJay22@soshified.com
Source: Newsen
As a question to our readers: How do you think Jessica will do at her first fashion show?
Have a news item that you think Soshified should know about? E-mail us at tip@soshified.com.
Follow us on twitter http://twitter.com/soshified for the latest on Girls' Generation.