On this very special day, a lot of happy SONEs are celebrating Choi Sooyoung's birthday. But not just SONEs, people close to her all around the world are joining in the party as well.
Earlier today, multi-talented singer/model/actress Arden Cho reposted a picture of Sooyoung and herself during SMTOWN LA. A lot of people, including Soshified, noticed this and Arden Cho was kind enough to reply to us regarding the shikshin's birthday. She even asked Sooyoung to make a twitter, although SM Entertainment would probably prohibit that.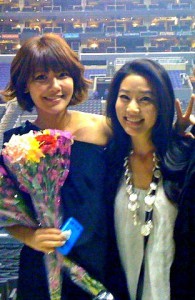 It was just as well that Arden suggested that, because SONEs got "Choi Sooyoung" to trend a few hours before 12AM KST yesterday night! It was unplanned, and just as unintentional as the trending around 7-9PM KST (and still going). Arden Cho saw the trending topics list and posted up more pictures to join in the fun.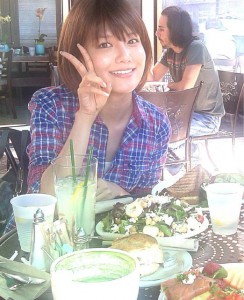 A SONE asked her to describe Sooyoung as a friend, and her reply shows just how amazing our kind-hearted Sooyoung is.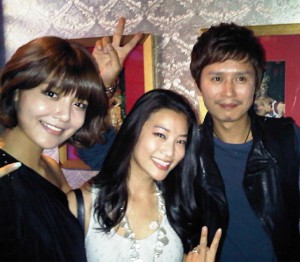 Soshified has created a VIP account for Arden, and we hope to see her around on our sbox really soon!
Article by: spiceshoe @ soshified.com
Contributor: soshiluv9 @ soshified.com