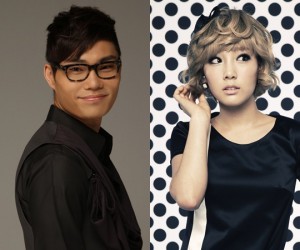 Kim Bumsoo and Taeyeon's duet single 'Different' took the number one spot on music charts this Lunar New Year.
After revealing the song the past 31st at 12 AM, the single stood at the top of online music charts on the 5th. 'Different' is currently number one on music sites Dosirak, Soribada, Bugs, and Monkey3.
This song was created by lyricist, composer, album producer, and singer, Park Sunzoo. This was an early release, as the duet is one that will be included in Kim Bumsoo's upcoming 7th album, 'SOLISTA : Part 2', which is scheduled to be avaiable in April.
Kim Bumsoo's management explained, "As Taeyeon is a junior Kim Bumsoo cares for, and is the lead vocal of one of the representative girl groups SNSD, he suggested to have her take part in the duet. We got to work together after she and her management willingly obliged."
Translated by: ch0sshi @soshified.com
Credit to: 이혜린 기자 – osen.mt.co.kr
Original article: LINK