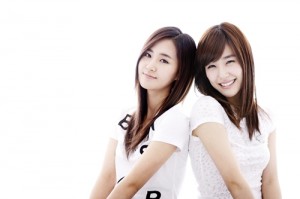 Actor Ryu Siwon and SNSD's Yuri and Tiffany have been chosen as the MCs for the 2010 MBC Gayo Daejun.
The three will work together for the first time on the 31st at the MBC Dream Center for the live airing of MBC Gayo Daejun.
Ryu Siwon and SNSD are some of the greatest Hallyu stars, earning lots of love in both Korea and Japan. The trio has already been garnering much attention, and are being called 'Hallyu MCs'.
This year's MBC Gayo Daejun is planning on presenting performances that were not seen before, along with special joint stages with some of the best singers of the year.
The 2010 MBC Gayo Daejun is expected to become a hot topic as it will have 40 groups and a total of approximately 150 stars in one place.
2010 MBC Gayo Daejun will air on the 31st at 9:55 PM. It will be a live broadcast that will air for approximately 222 minutes.
Translated by: ch0sshi @soshified.com
Credit to: 우남희 기자 – asiatoday.co.kr
Original aritcle: LINK