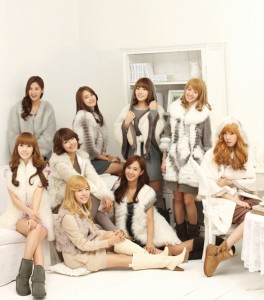 [maxmovie= Reporter Pyo Jaemin]
SNSD became the most searched artist this year.
After Soribada, an online music site, analyzed its charts and search engines of 2010, it chose SNSD as the top artist.
SNSD's 'Oh!', 'Run Devil Run', and 'Hoot' all became number one hits one after the other on Soribada's weekly charts for a total of seven weeks.
'Oh!' was especially notable because it maintained its number one rank for four consecutive weeks and is also the overall number one song of 2010.
-only translated parts about SNSD-
translation: soshi00@soshified.com
source: http://www.maxmovie….ontain=