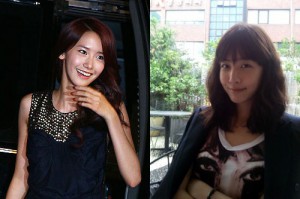 Songwriter Kim Inah, known for her beauty amongst other lyricists, has caused a bit of a ruckus on the internet after posting something in reference to SNSD.
On the 17th, Kim Inah tweeted about SNSD after seeing them at the '2010 Melon Music Awards', which was held on the 15th. She wrote, "Whenever SNSD walked by, the walkway would split and light would shine down making it seem like heaven."
She called out Yoona by adding, "Putting all personal preferences aside, Yoona's face is blessed. After seeing Yoona's face in person, I have to avoid mirrors."
Kim Inah, who is known for writing Brown Eyed Girls' 'Abracadabra', Gain's 'Irreversible', and IU's 'Good Day' and 'Nagging', attended the '2010 Melon Music Awards' to receive the 'Songwriter Award'.
Translated by: ch0sshi @soshified.com
Credits to: 장주영 기자 – news.mk.co.kr
Original Article: LINK