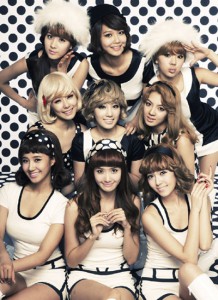 SNSD's "Oh!" music video was awarded the most viewed video of the year on YouTube Korea.
On the 16th, SM Entertainment announced, "SNSD's "Oh!" placed first on "YouTube Korea's '2010 Most Watched Video Top 10'".
SNSD's "Oh!" also placed 6th and 1st respectively in Taiwan and Hong Kong for "2010 Most Watched Video Chart". This is more proof that SNSD is popular throughout all of Asia.
Also, on the 9th SNSD was awarded the Golden Disk Award at the "2010 Golden Disk Award Ceremony". They also won the "2010 Artist" award for the 2nd year in a row at the "2010 Melon Music Awards" on the 15th.
Translated by: Kanki@Soshified.com
Source: [LINK]