To compete with K-pop Hallyu?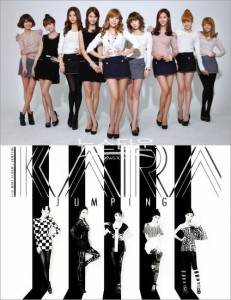 The Hallyu hot wave is shaking the Japan archipelago, in which the nation's representative idols, SNSD, Kara, Big Bang's appearances on "Kohaku Uta Gassen" were a misfire.
The 24th Oricon Chart released the singers appearing on the "61th NHK Kohaku", the idol names were left out from the list, causing local and domestic fans to be disappointed.
On this day 44 groups participated in the team roster, such as Japanese popular groups SMAP, Koda Kumi, AKB48, Hamasaki Ayumi. Japanese netizens has raised doubts that Japan is trying to counterbalance the K-pop hot wave.
This year is "Kohaku"'s 61th anniversary, as it has been enjoying popularity for a long time. Korean artists such as BoA, Cho Yong Pil, Gyeeunsuk, and DBSK had appeared.
Translated by: Yeji@soshified.com
Credits to: 최윤수 기자, supeaichoi@gmail.com
Original Article: CLICK