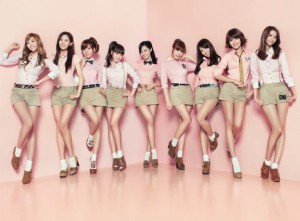 FujiTV has released the 3rd batch of artists participating in their special music program "2010 FNS Music Festival" on Saturday, December 4th.
The newest artists included are the following 9 groups: Fukuyama Masaharu, Anzenchitai, Kondou Masahiko, Superfly, akko (My Little Lover), V6, Hikawa Kiyoshi, Girls' Generation and Salena Jones. The kinds people attending are broad, from veteran members Anzentachi, Fukuyama & Matchy (Kondou Masahiko) to foreign artists Girls' Generation and Salena Jones. With this announcement, there are now a total of 33 artists attending.
FujiTV "2010 FNS Music Festival"
December 4, 2010 (Saturday) 7pm~
Host: Kusanagi Tsuyoshi (SMAP)
Artists: Fukuyama Masaharu/ Anzenchitai / Kondou Masahiko / Superfly / akko / V6 / Hikawa Kiyoshi / Girls' Generation / Salena Jones / EXILE / TUBE / Ishii Tatsuya / TOKIO / Nagase Tomoya x Yokoyama Ken / Arashi / AKB48 / Kayama Yuuzou / KinKi Kids / Kubota Toshinobu / Kuraki Mai / Koda Kumi / Gou Hiromi / KOBUKURO / Sakamoto Sayumi x Billy Banban / JUJU / Suzuki Masayuki x Mokuchi Momoko / SMAP / Tokunaga Hideaki / Hata Motohiro / Hirai Ken / Makihara Noriyuki / miwa / Yuzu / WaT / and more
[TL Note: This is a 4 hour program beginning at 7pm. This is a huge honor. I would veer to say this is the 2nd most important end of the year music program next to Kohaku Uta Gassen. Every year they have great ratings, in 2009 they had a viewer rating of 18.5%]
Translator: Kanki@Soshified.com
Source: [LINK]
Yoona and Hyoyeon will also be able to participate on the same stage as Kimura Takuya (KimuTaku) from SMAP. So this may be pretty interesting…at least for them Hehe.