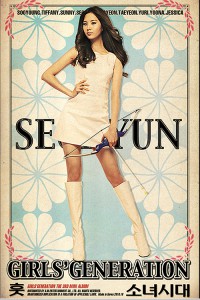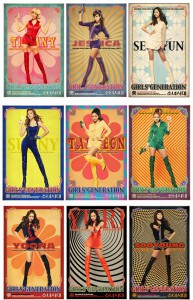 [Newsen Kim Hyungwoo Reporter]
Why is Seohyun the only one with a bow?
SM Entertainment has been releasing Girls' Generation's teaser image since the 19th. The three images that had an impression of a tarot card was enough to draw attentions from the fans.
Out of the nine member's teaser image, Seohyun was the only one that held a bow instead of a pistol, which is bring up a curiosity among the fans. Unlike the other members who transformed into a lovely Bond Girl with a pistol, Seohyun is posing with a bow on the picture.
Their company has replied regarding this matter on 21st, that "With the intention of captivating hearts with cupid's arrows, they went with a spy image." "In order to extend the meaning of the song, Seohyun was given the bow.". Continuing on, "We even filmed with other members holding the bow, but we made a conclusion that Seohyun fits to it better."
Meanwhile, Girls' Generation will be introducing their retro power girl image that has its motives as a lovely spy. Since they already have brought SoshiGee fashion (SNSD's Gee fashion) from 'Gee', and Cheerleader fashion from 'Oh!' into a popular fashion, the attention is focused on how their new styles of fashion will be affecting.
Girls' Generation', who's teaser of the music video will be released on the midnight of 24th, will come back on stage participating on 29th KBS 2TV 'Music Bank' as well as the album's release on 27th.
Translated by: soCOOL@soshified.com
Credits to: Kim Hyungwoo Reporter from Newsen.com , http://news.sportsse…

Original Article: CLICK