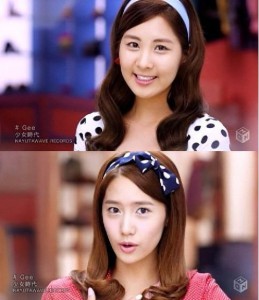 On the 6th, girl group SNSD released the music video to their song "Gee".
The basic concept to this music video doesn't have any large differences from the Korean version of "Gee". However, they've raised the white balance and it's more colorful than the Korean version as a whole.
Their different clothing concept has also caught our eyes. To make up for everyone wearing the iconic colored skinny jeans of "Gee", every member has a distinct outfit that emphasizes their individual charms.
The Japanese "Gee" single will be released this month on the 20th. On the first, the "Gee" teaser was released and got people enthusiastic for the music video. It seems like the SNSD syndrome in Japan will continue for awhile.
Translated by: Kanki@Soshified.com
Source: [LINK]