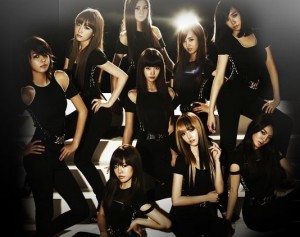 SNSD members visited BoA and congratulated her for her recent comeback.
SNSD members Yoona, Sooyoung, Hyoyeon, Yuri, Jessica, and Sunny visited BoA's waiting room during KBS's 'Music Bank' and congratulated BoA for her comeback.
Excluding Taeyeon, Tiffany, and Seohyun, who couldn't make it due to their schedules, the six SNSD members and BoA shared the family love and had conversations.
SM Entertainment's representative stated, "Due to filming, SNSD was in Thailand and just arrived in Korea this morning. As soon as they arrived, they went straight to 'Music Bank' and monitored BoA's performance."
The SNSD members apologized for not being able to be present during the first comeback and stated, "As expected, it was a great performance. Unnie is the best!" and showed support.
Credit: Asiae
Translation: typicalharu@soshified.com/forums