Samsung Electronics, after developing 3D TV products, has begun work on the production of 3D contents.
It's been revealed on the 26th that for 5 days, from this past 18th until the 22nd, Samsung Electronics teamed up with the filming team 'PACE HD' who produced the movie , to film a music video in 3D for SM Entertainment's singers BoA and SNSD, for 5 days.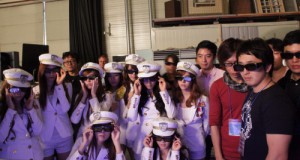 For this filming, director James Cameron, who visited Samsung Electronics in May, and Samsung Electronics chose to collaborate in order to secure 3D TV contents and Samsung Electronics participated in all aspects of production.
The exchanges between Samsung Electronics and the production crew of 'PACE HD' began from Samsung Electronics' 3D LED TV launching event in Manhattan, New York back in March and around that time, they filmed the hip hop group, Black Eyed Peas' concert in 3D.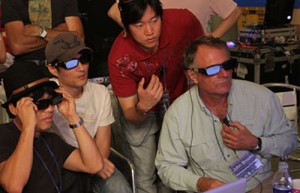 In particular, director John Brooks, who was in charge of the 3D music video filming of singers BoA and SNSD said, "Since Samsung Electronics and 'PACE HD' have collaborated for this 3D music video, I'm looking forward to an incredible product."
Kim Yangkyu, the executive director for Samsung Electronics' video strategy marketing team, revealed, "Through various categories of content businesses and ongoing collaboration, we were able to secure high-quality 3D contents and we plan on becoming the world's best '3D total solution' business."
Samsung Electronics plans to produce this media on blu-ray and supply it first to the worldwide 3D TV outlets as well as the customers who buy 3D TVs.
Article by: Son Jaechul
Translated by: Hyunjin808@soshified.com/forums
Original article: [Click]