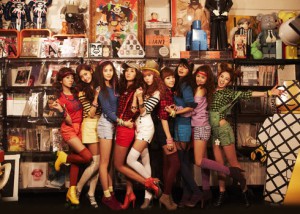 During the first half of 2010, the music industry was an absolute powerhouse. Between SNSD, 2 AM, Kara, CN Blue, Wonder Girls, 2 PM, and other idol groups, there was nothing but fierce competition.
Among them, SNSD's comeback, 'Oh!' was especially receiving the public's hot love . The variety styles of music, such as idol groups 2 AM and CN Blue that rose in popularity and brought in attention. During Lee Hyori and Rain's comeback, idol groups had to take a break for the solos.
Music web site, Monkey3, listed, during the first half of 2010 (January 1, 2010—June 30), the source of the streaming and the most downloaded song totaled up to be 'Oh' as #1. 'Oh!' had a record of as the #1 and #2 most downloaded, as there was a general rise in the rankings. Easy to sing along with a familiar melody, it occupied the top spot immediately after it was released. In the all of the nation's music charts, it placed top.
[Extraneous Information Omitted]
[Hangeng.com bnt News Celebrity Team]
Translated by: Yeji@soshified.com
Credits to: 오나래 기자 naraeoh@bntnews.co.kr
Original Article: CLICK