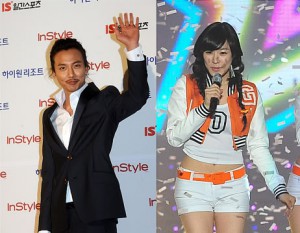 [Preview Seoul=Internet News Team]
Actor Kim Nam Gil had a collection of recent events with SNSD member Tiffany, creating a scandal, which fans are starting to gain interest.
Kim Nam Gil was in SBS "Good Morning", in which the recording was the first time he talked about his relation with Tiffany.
On this day, Kim Nam Gil recorded, "During the drama 'Queen Seon Duk' SNSD members, Sooyoung, Yoona, Hyoyeon, and Tiffany were fans and visited the set a few times where we had a close brother, sister relation spent. Since then we met privately a few times, which was viewed as a relation," explaining why the rumors about their relation has surfaced.
After that, Kim Nam Gil said "Tiffany was like a close sister I hung around with so I don't know why this rumor came up, which had made me laugh," explained why there isn't a relation.
You can confirm Kim Nam Gil's explanation about the relationship the 18th, 9:20 AM through SBS.
Translated by: Yeji
Credits to: 이한듬 기자 / ondal-84@hanmail.net
Original Article: CLICK