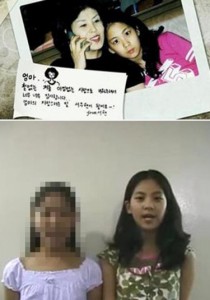 [TVDaily= Reporter Lee Eunji]
Pictures of Seohyun, SNSD's maknae, are getting a lot of attention from netizens.
Seohyun, who is the youngest member of SNSD, shows off a cute face with her round eyes and defined lips. The past photos of Seohyun definitely have the same adorable image as her current image now.
The netizens who have seen the pictures commented, "She looks the exactly the same," "She looks smart because of her defined looks," and "Although she's pretty now, she was cute back then too."
On the other hand, SNSD is receiving much love from fans by changing their cute and adorable image to a matured "Black SoShi."
source: http://www.sosiz.net/info_data/7204884
translation: soshi00@soshified.com