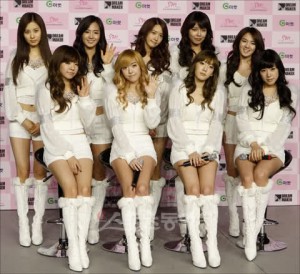 SNSD started the sweet recharging period in preparation for their return to the stage in February.
The vacation, starting from early this month ending circa Jan 15th, is valuable in the sense that it represents a reward to the members for the restless year of 2009.
A related person stated on the 14th that "Each of the members started the vacation on the 2nd and now plan to actively work on the new album.
The new album to be issued in Feb will contain Gee and Tell me Your Wish and some of their new songs as well. Another related person commented that "you will feel the more matured beauty of SNSD".
Source: [LINK]
Translator: Seohyun_is_Best@soshified.com
Can't wait for the girls to start performing again