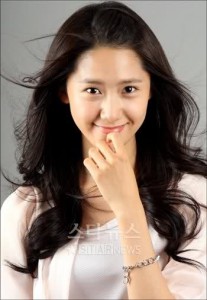 SNSD's Yoona confirmed her spot on SBS 'Family Outing Season 2 (FO2)'.
On the 8th, the representative of 'FO2' revealed to MoneyToday Star News that "Yoona confirmed her appearance on 'FO2′" and "with her consent, she will be starring as a regular member of 'FO2′".
So with that, Yoona will be taking over SBS Sunday Night schedule along with the other confirmed members Yoon Sanghyun, Kim Wonhee and Ji Sangryul. Yoona has been garnering special attention because she, along with Kim Wonhee, will be taking over the female role that was played by Lee Hyori and Park Yejin in 'Family Outing Season 1'. Yoona is seen by the viewers as a person with a easy going personality behind her pretty outward appearance.
Also, Yoona has made a previous appearance as a guest on 'Family Outing Season1' in February of the past year and by creating a loveline with Daesun and as provided laughter to the viewers. Because of her stardom, she brought up the viewers rating to 27.2% for the program.
On the other hand, 'Family Outing Season 1' which has begun its journey on June 15th of 2008 will film their last episode on the coming 11th and 12th. The last episode of Season 1 will air mid-February.
—
Credits: Star News
http://star.mt.co.kr/view/stview.php?no=20…1&outlink=1
Translation: k_Taevid @ soshified.com