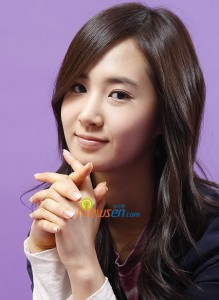 SNSD's Yuri (given name Kwon Yuri) became a freshman of Chung-Ang Universities class of 2010. (*note in Korea, "Class of _____" is determined by the year that you enter University)
Newsen posted on the 6th of January "Yuri has decided to enter Chung-Ang University".
Yuri passed Chung-Ang University's first advanced entrance exam for the entertainment arts program for the school year of 2010, and also Dong-Guk University's early entrance exam as well. Yuri chose to become a member of Chung-Ang University, which made her an alumni of SNSD member Sooyoung.
The other SNSD member that will be going to University this year, maknae Seohyun, chose to enter Dong-Guk University for the Entertainment Arts Program.
Source: [NEWSEN]
Translator: Seohyun_is_Best@soshified.com
yay two more of our girls are going to great universities ^^