SNSD Tiffany's Surprising Short Hair Transformation is Cute!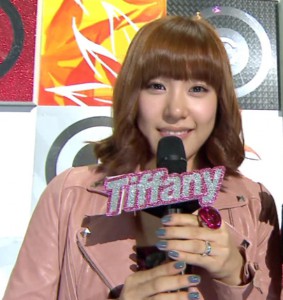 [TV Daily Reporter, Choi Junyong] SNSD member Tiffany revealed her short hairstyle to fans.
On the 31st on MBC's "Show! Music Core" which she is the MC for, Tiffany came out with short-cut bangs and greeted her fans with a new transformed image.
For this autumn special of Show! Music Core, Tiffany showed her cute image and came out dressed for the occasion by emphasizing her pink leather jacket which was complemented by her haircut.
On another note, See-ya came back to Music Core that day with their new member Sumi, after Nam Kyuri left, dressed chic-ly in black with their song, "His Voice".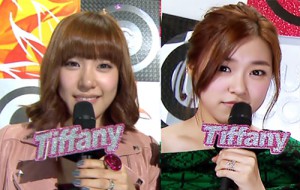 Also on this day, Seeya, SS501, SHINee, T-ARA&Cho Shinsung, Andy, Hweesung, Lee Sooyoung, BEAST, MBLAQ, onetwo, Maya, Secret, Mighty Mouth, Kim Jongwook, and Naomi all came to liven up the stage.
************
Source: Nate news and TV Daily
Translation: mishybear@soshified.com